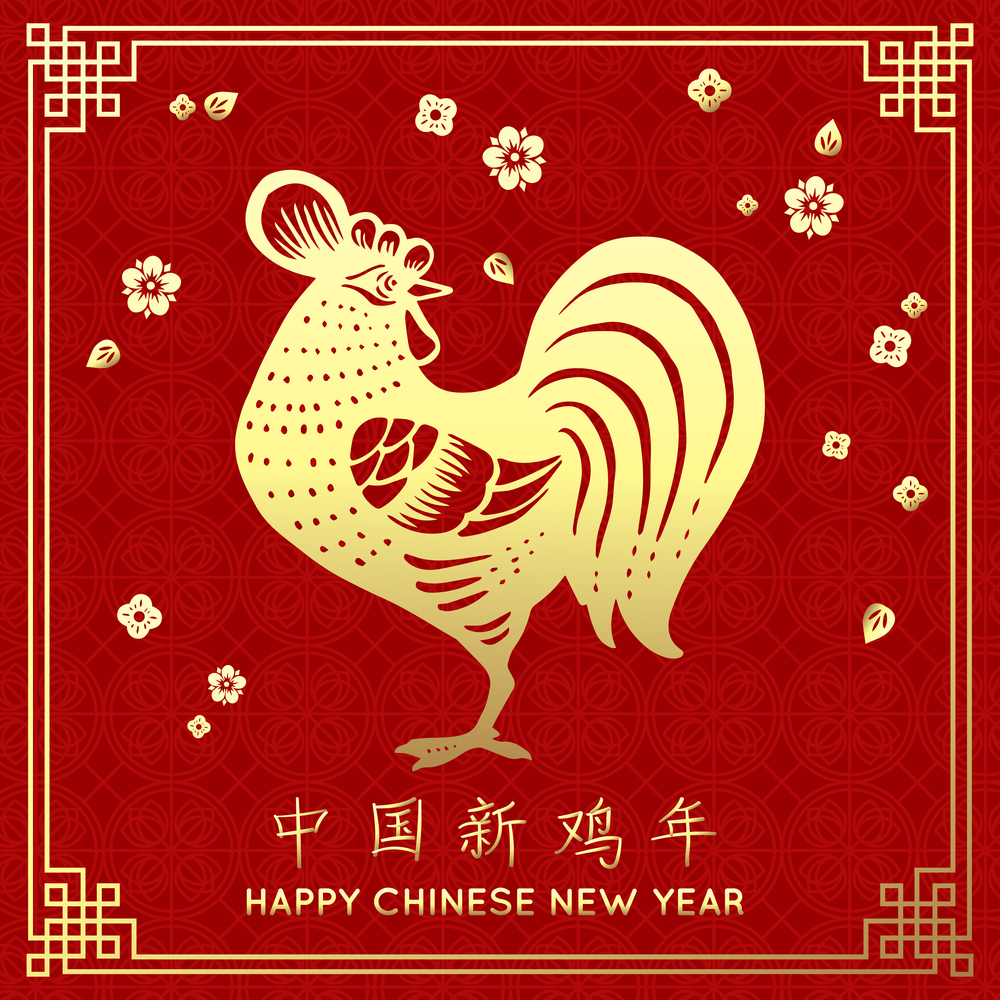 By Christine Coe | Writer & Mother
As January 2017 comes to an end, there's still one more New Year to celebrate so don't get rid of your party hats just yet! Chinese New Year is just around the corner and is this Saturday, January 28th, beginning a year of the Rooster. Traditionally on Chinese New Year, people would go to the temples to find out how to adjust or adapt to the current Chinese animal sign which might affect their lifestyle through the year. If your curious about your sign, you can look it up here. The Red Fire Rooster is considered honorable and upstanding and symbolizes leadership and enlightened insight.  They are loyal, charming, witty, resilient and brave, but complex, creative and artistic as well. Roosters are also known for their problem-solving skills and are alert to their surrounding circumstances. With all these wonderful characteristics, it is no surprise that the rooster is extremely confident.
In China, the Chinese New Year is known as the Spring Festival to celebrate the end of the long winter season and the beginning of spring. This tradition has been celebrated for over four thousand years and is the most important traditional holiday in China. Often celebrated for 16 days – from New Year's Eve to the Lantern Festival – this time of year is about happy reunions, family and friends, and colorful traditions and customs. Preparations usually start the week before with cleaning, shopping and decorations. Cleansing the house sweeps away any ill-fortune and makes way for incoming good luck. It also symbolizes putting away old things, bidding farewell to the old year, and welcoming the New Year.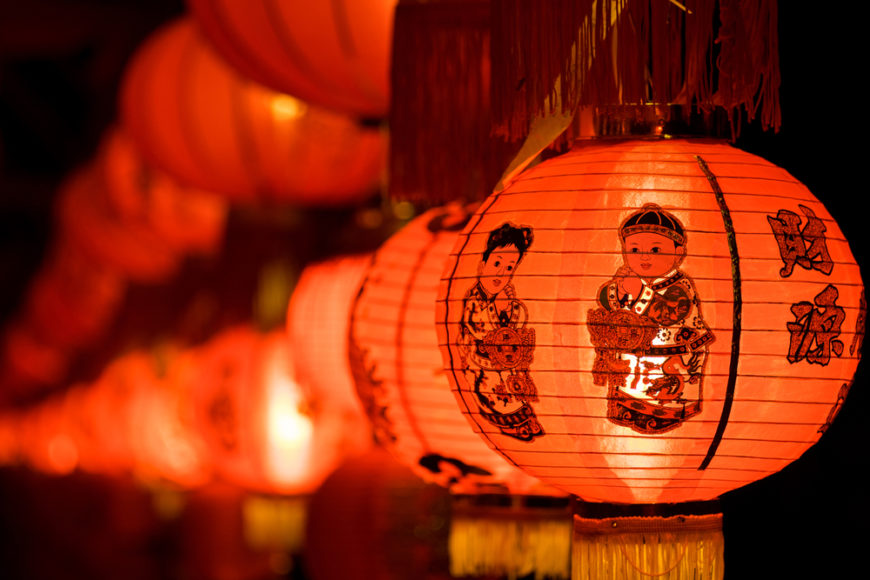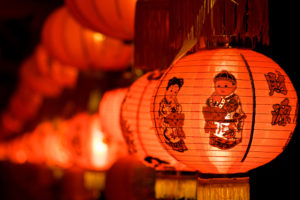 Then as New Year approaches, the fun really starts – just like us Westerners deck the halls during the holidays, the Chinese have shiny red lanterns, orange and mandarin trees, banners, scrolls and couplets with messages of prosperity and good fortune, paper lanterns… The list goes on and on and you can find fun crafts to do with your kids here. If you have girls, they may enjoy the paper fans and the boys are sure to love the dragons.
On New Year's Eve it's time to feast as families and friends get together for the reunion dinner. This is a huge event that is very important, with preparations starting days ahead. Food represents a time of abundance and signifies prosperity for the coming year. Some popular dishes include shrimp, whole fish, sweet rice cakes, steamed buns and dumplings. You can learn about some of the traditional Chinese foods and what they represent here – most have special meanings –  like egg rolls symbolize money, wealth and gold. So don't forget to serve some Van's Kitchen egg rolls at your dinner or even as an appetizer. They're delicious and take no time at all to heat up. And if you need a great dipping sauce, be sure to check out some of our recipes here.
New Year's Day itself is a favorite among the kids who love setting off fire crackers and getting a red envelope with money and gold coins inside! According to my research, you should try to avoid any amounts with a "4" because it's bad luck, whereas "8" is a lucky number. When in doubt, new, crisp shiny bills are best. And don't forget the gold coins, which represent wealth and prosperity (chocolate coins work too!)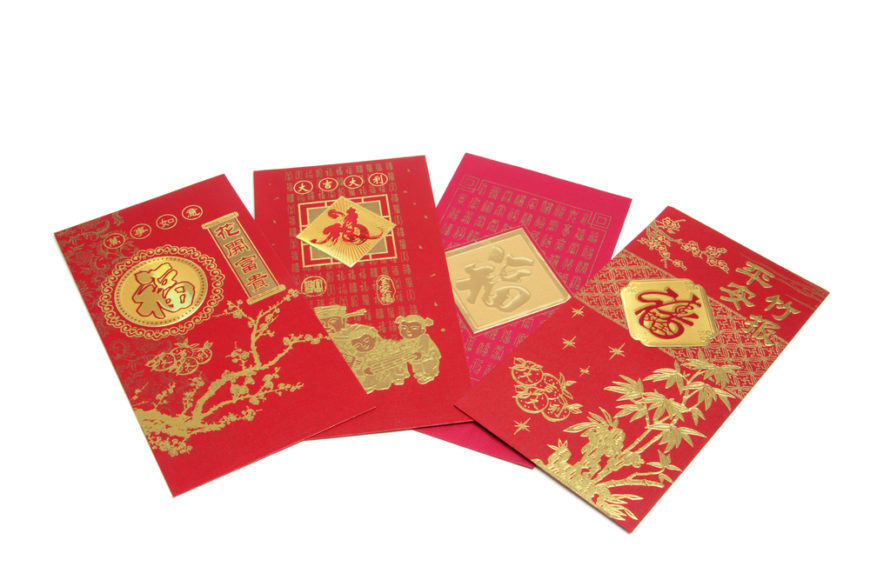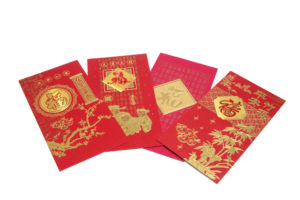 "The color red for the Chinese represents good fortune, it is the lucky color. Traditionally the envelopes have been adorned with gold letters and messages of prosperity or Chinese lucky symbols like the Chinese dragon, the phoenix, Chinese Lions, the Chinese Wise Men of wealth, etc. Now-a-days, in keeping with the times, you find anything from Mickey Mouse, Pokémon and Hello Kitty on the red envelopes." – A China Family Adventure
Then to conclude the festivities is the Lantern Festival on the 15th day of the New Year. Most cities celebrate and have their own Lantern Festivals, which take place throughout the year. To find one near you, check your city's happenings or visit thelanternfest.com.
And if you celebrate Chinese New Year, share with us your traditions or pictures on our Facebook page. Or if you'd like to read more about any of the history and how it is traditionally celebrated, visit chinesenewyears.info.  In the meantime, Happy Chinese New Year. May all you roosters have an excellent year!