The Best Store Bought Egg Rolls!
We deliver on our promise to make every bite the best one with our Van's Kitchen Four Pack, Two Pack Grab & Go and bulk egg rolls.
Our grocery store egg rolls are packed with freshly chopped cabbage, celery, onion, and carrots along with authentic Asian flavorings.  We use only 100% white meat chicken for our chicken egg rolls and lean cuts of premium pork for our pork egg rolls.  Other flavors include shrimp and vegetable egg rolls.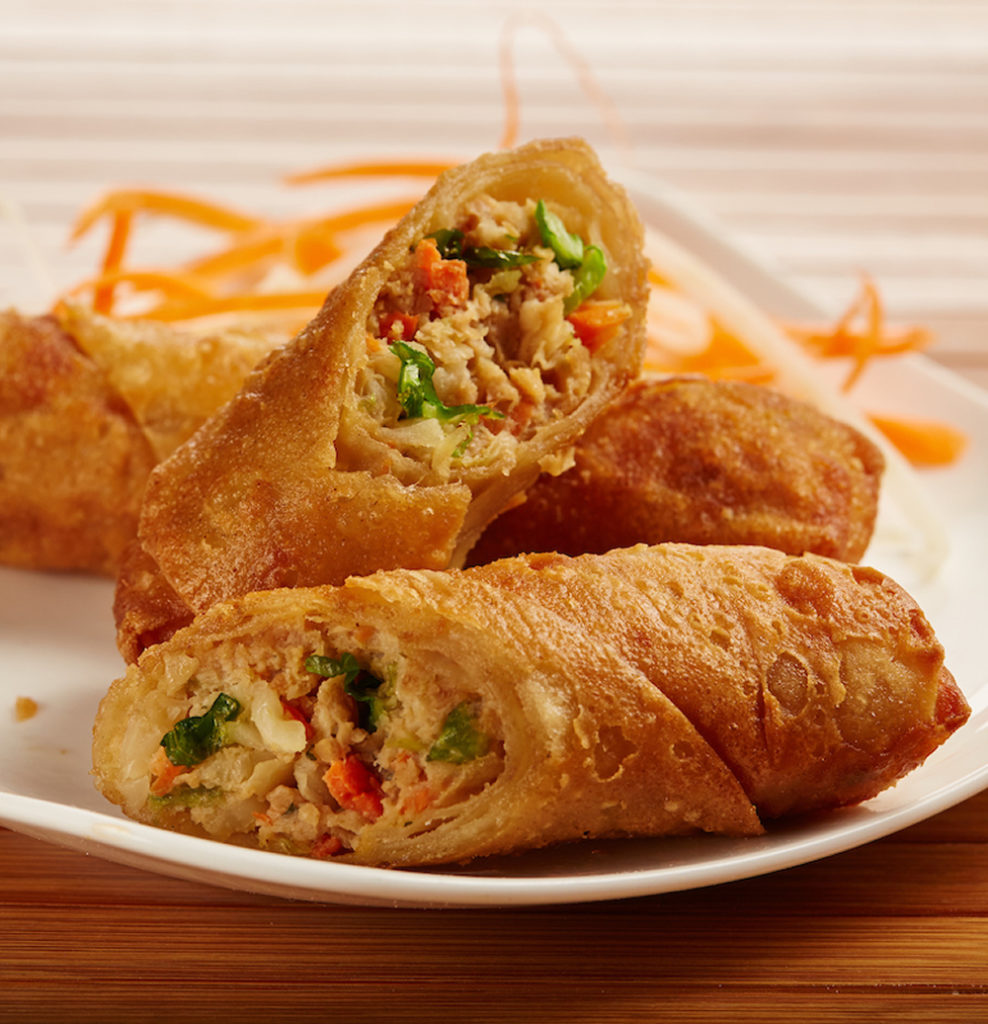 Four Pack Egg Rolls with Sauce
Feature our Van's Kitchen Four Packs with Sauce in your prepared foods or deli aisles.  Paired with an Asian Salad or Beef Stir Fry our egg rolls offer an  easy to prepare, healthy and delicious meal solution.
Two Pack Grab & Go Egg Rolls
Our Van's Kitchen Grab & Go Two Pack egg rolls are perfect for a satisfying and delicious school or office lunch or an on-the-go snack.   A crisping sleeve ensures great egg roll crunch right out of the microwave.
Bulk Egg Rolls
Interested in learning more about our bulk egg rolls for your hot bar or deli?  Click here.
Leverage the growing Asian food trend and delight your customers with healthy, delicious and versatile Van's Kitchen egg rolls.
Let Us Know How We Can Help You: