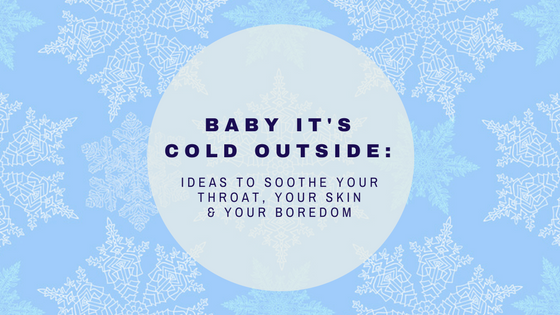 By Christine Coe | Writer & Mother
Happy New Year from all of us at Van's Kitchen! We hope you've enjoyed the holiday and all was merry and bright. Now it's back to work and school as we all start to contemplate our resolutions for the new year. If you're like most people, you're trying to start eating better and exercising more – I know I am! But everyone everywhere is talking about that, so I thought we'd start off the year talking about how to tackle this cold front that seems to be sweeping most of the country. From comforting teas to remedies for dry skin, to what to do with your kids on a snow day, these soothing ideas are built for the cold.
So, as I write this, I am battling a sore throat. I'm hoping it doesn't turn in to anything but it does hurt. My normal go-to remedy is to drink some tea (any kind I have in the cupboard) and gargle with warm salt water but the Chinese have their own homemade brew.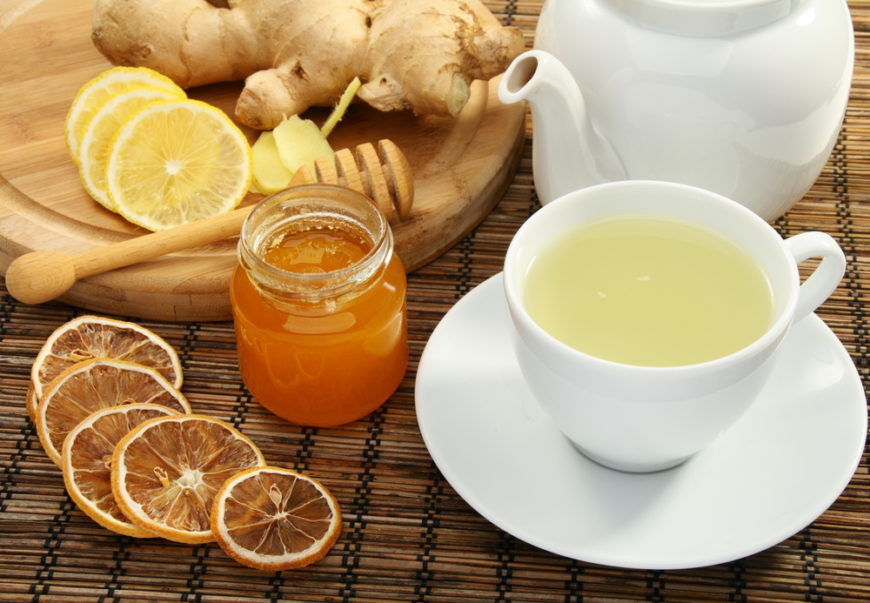 You can dabble with the recipe but the main ingredient is always fresh ginger. First off, bring some water to a soft boil and add in small pieces of smashed or sliced, fresh ginger. Simmer for 20 minutes then add in orange or lemon peel sections. Steep for another ten minutes before straining and serving. Warning, the ginger is strong and you may want to add some honey, which will also help coat your throat and sweeten it up a bit. Try to use all organic fruit and honey too, since adding any toxins in your body when you're already not feeling well is probably not a good idea.
Next up is how to treat your dry skin. Traditional Chinese Medicine (TCM) would first tell you to treat from the inside out. According to Pacific College of Oriental Medicine, "TCM recognizes that there are external environmental pathological forces at work, but these environmental factors invade the body and influence the internal imbalances." TCM practioners would seek to strengthen your immune system, balance internal organs, release toxins and build up Yin levels. But in lieu of going to see one of these guys, they also recommend wolfberry (better known as Goji Berry), which is an herb used in Chinese medicine for treatment of dry skin, soaking and consuming olive oil, and drinking lots of water. Try not to take long, hot showers, as they can damage the skin's own natural barrier and make it more dry and tight. Fragranced lotions can also cause irritation to skin that's already irritated, so stick to high-fat, natural moisturizers like pure olive and coconut oil.
Last but certainly not least, if you actually want to enjoy this cold weather and you have snow on the ground, grab your kids or become one yourself and get outside and play! Think snowball fights, snowmen, snow angels, sledding, and snow ice cream. Okay, the last one isn't done outside but you have go out there to make it. And all you need is a big bowl of snow, milk, sugar and vanilla. It's the perfect treat after playing in the snow – just grab a bowl full of the fresh fluffy stuff before heading inside. You can find recipes online but really, just add all the ingredients little by little to the snow until you're happy with the outcome – the fun part is the process and perfecting your own creation. You can even add toppings like sprinkles, chocolate chips or nuts to put your own signature on it. But if you're the type that prefers a recipe, try out this easy one from Gimme Some Oven.
Okay, now it's time to snuggle up with a warm blanket and a good movie – who's with me!? I hope you've enjoyed these winter wonder ideas and I hope everyone is staying safe in the elements. Be sure to let us know if you have any great tips for soothing achy throats or dry skin. And of course, we'd love to see your snow day pictures on our Facebook page. Happy New Year!