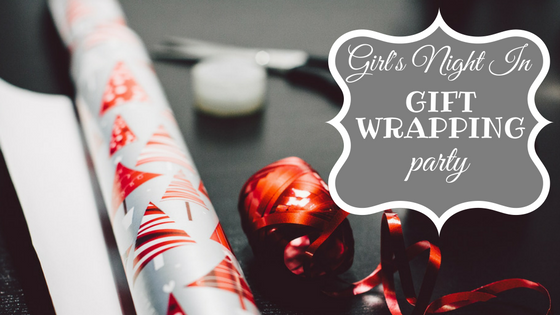 By Christine Coe | Writer, Mother & Party Thrower
So when it comes to wrapping presents, I'm not what you would call a pro by any means. In fact, I usually wait till the last minute…secretly hoping the gifts will magically wrap themselves. However, I do like a good girl's night so I thought, what if I combined the two? I could invite my favorite gal pals, serve some apps and wine and we could wrap presents together. Now what was previously a chore is now a party! And of course I have a few tips to pass along to make the event even merrier.
First off, make sure everyone brings one tube of wrapping paper, an ornament, a holiday cookie cutter and ribbon or string of some type. This way you can all mix and match with each other. As the hostess, you can also provide additional wrapping supplies, like some different color construction paper, bows, scissors and tape. The ornaments can be used as an extra element to decorate your gifts on the outside, as can the holiday cookie cutters.
Those cookie cutters can also be used to trace out gift tags with the construction paper (or to make cookies!). The important thing to remember is to have fun, be creative and don't forget that other random objects can add a festive touch to your presents too – think pine cones, tree branches, cinnamon sticks, candy canes and bells.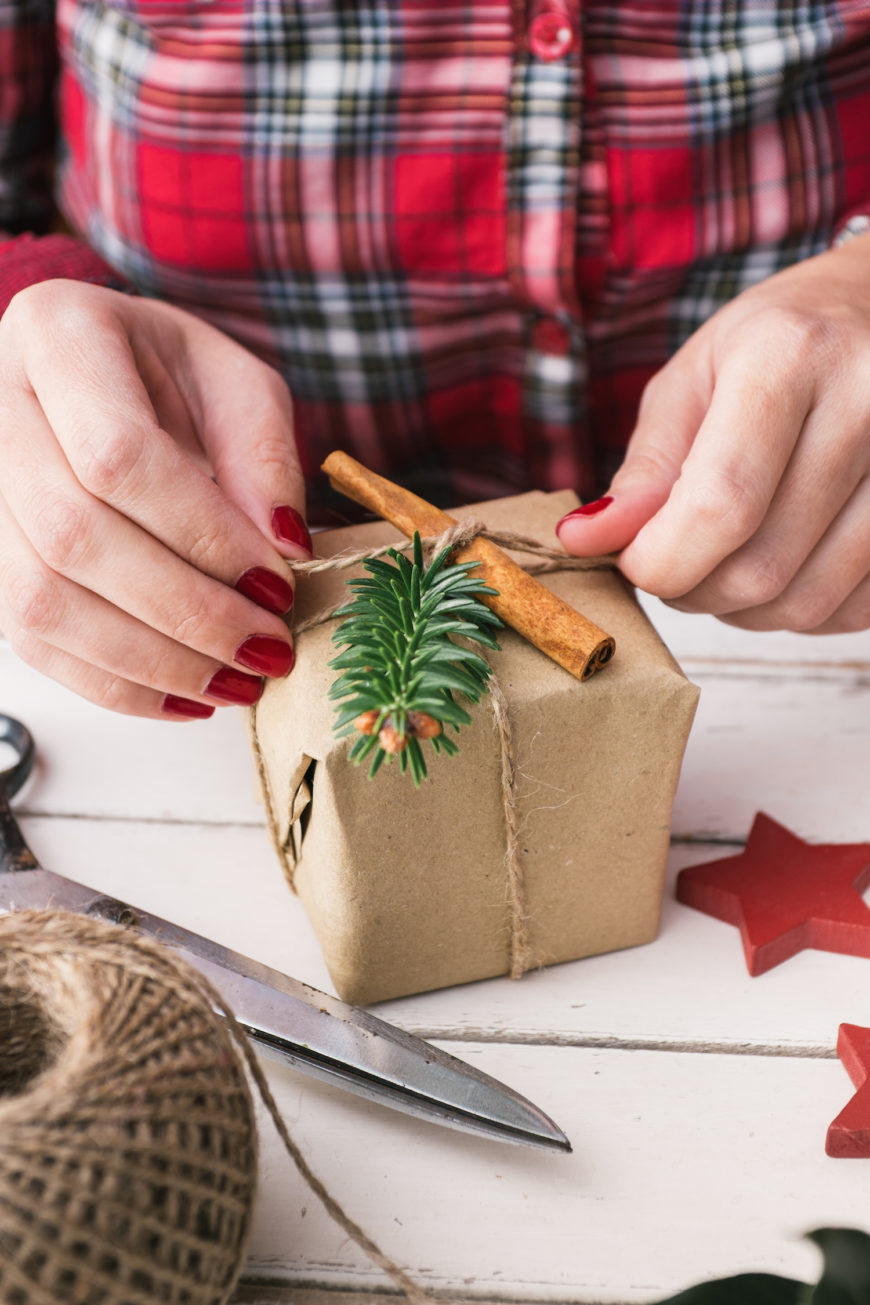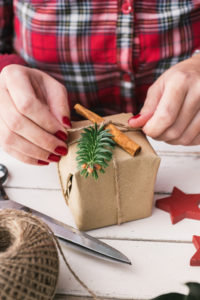 And if you really want to get crafty, check out these other cool ideas on Country Living's website. I'll warn you though, they range from not too hard to pretty intense…but I know a lot of people like the challenge and love trying new things, so you'll have to let us know if you try any of them out.
Okay, now that we've got the wrapping stuff out of the way, let's move on to the next fun part – appetizers and wine!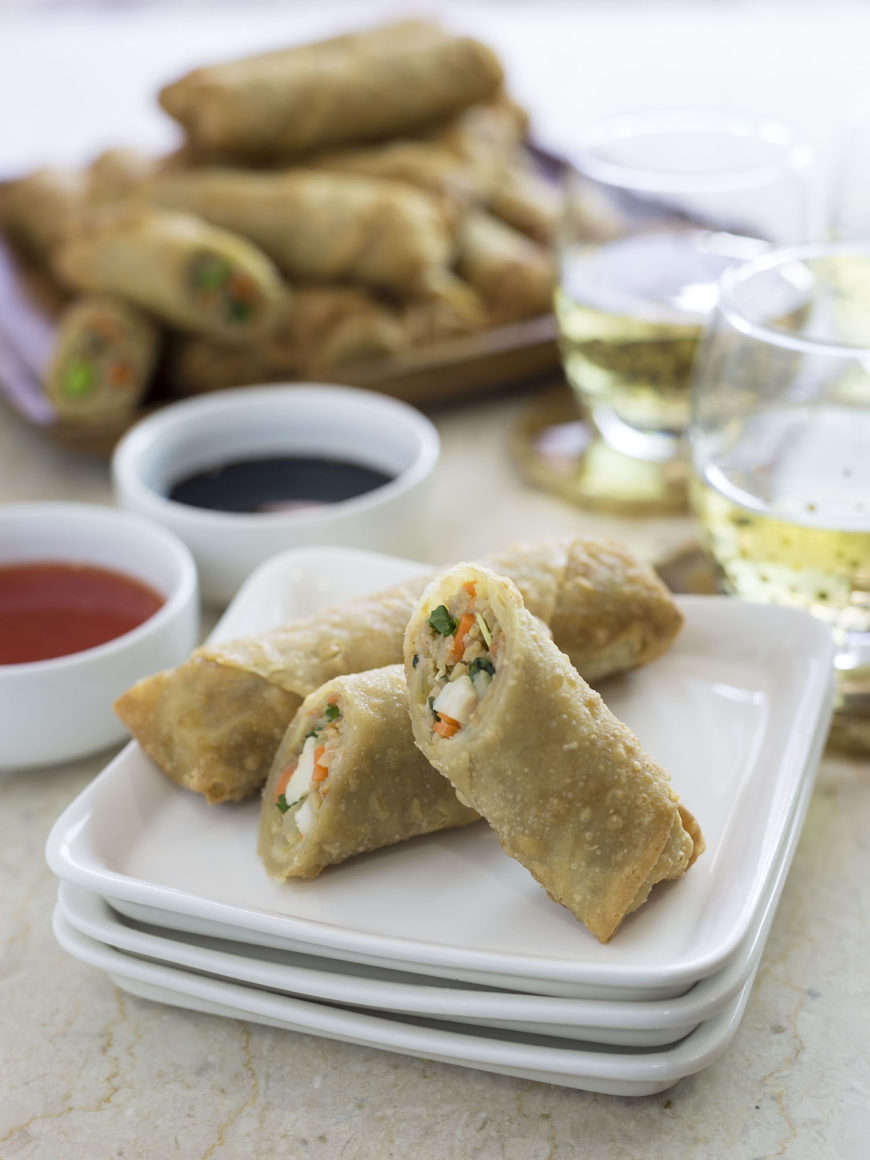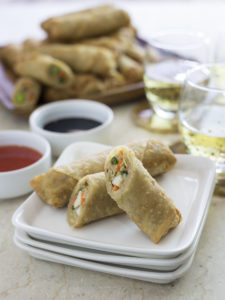 As you most likely already know, Van's Kitchen egg rolls make a light and delicious appetizer that is sure to please everyone. If you are expected a lot of girls over, grab our frozen food brand Confucius that comes in packs of 12 in pork, shrimp or chicken. Then add some dipping sauces of your own choosing or whip up one of ours, like the yummy creamy peanut sauce. Speaking of peanuts, they make a great snack as well – put out festive bowls and fill them with different nuts, dried fruit or even some chocolate. And of course a selection of cheese and crackers is always a go-to at my gatherings as well.
So then that leaves us with what to serve your guests in the libations category…well, I've been a big fan of Prosecco lately, which is produced exclusively in select parts of northeastern Italy. It's refreshing, flavorful, light-bodied, usually dry (but can be sweet too), and features a wallet-friendly price tag. It's also a nice alternative to champagne because you still get the bubbly for usually half the price.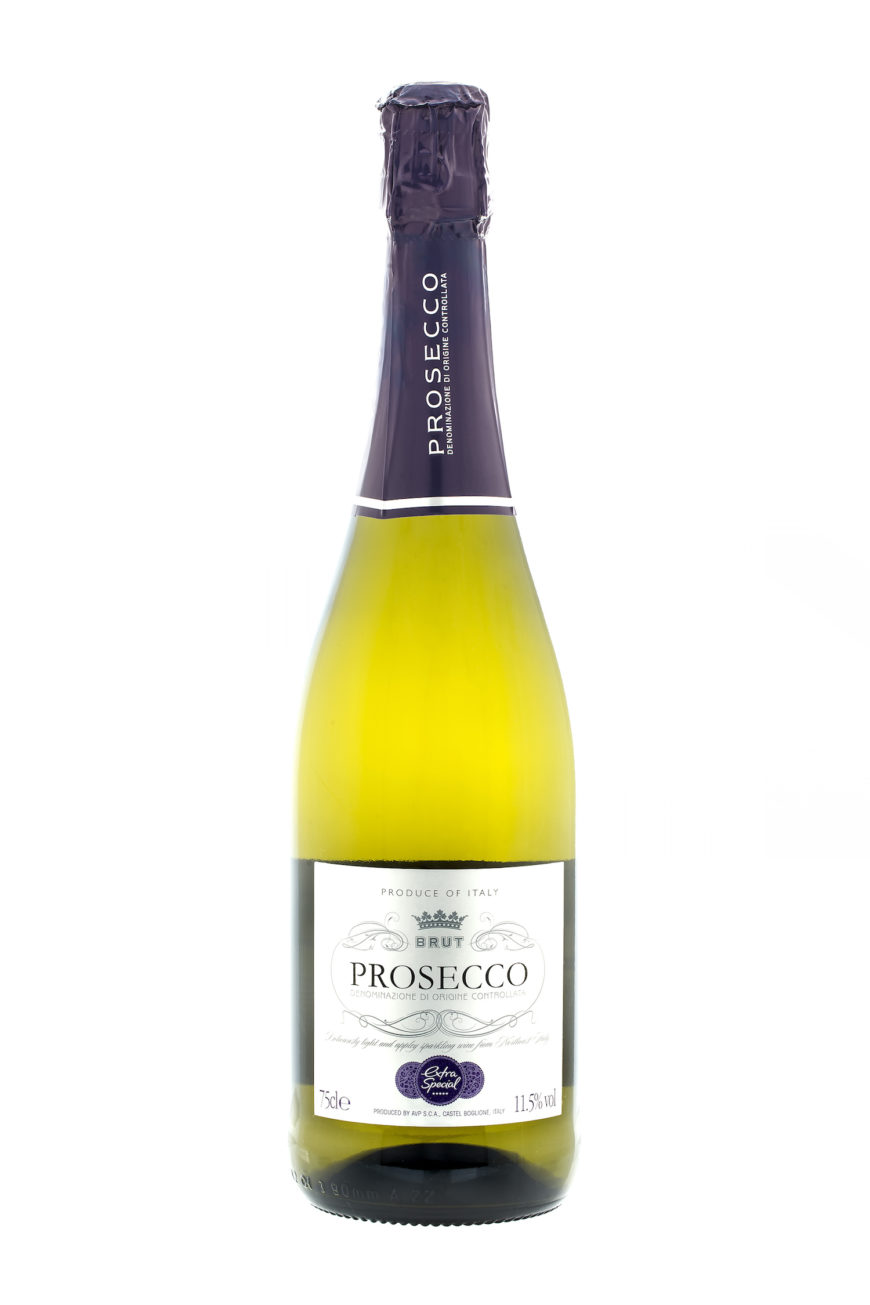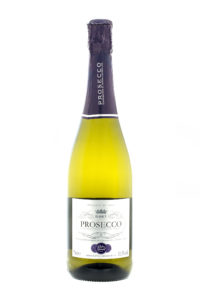 And lucky for you, I found the 12 best bottles under $20. There's one on the list that's even $7 – I know, that's crazy…crazy good! You can thank me later but this is one list you're going to want to print out and have on hand all year long. From hostess gifts to New Year's Eve and birthday parties, you can't go wrong bringing a bottle of Prosecco.
All right ladies, that's a wrap. Be sure to take pictures if you partake in a gift wrapping party or share with us any of your fun traditions and wrapping secrets. We'd love to hear about them our Facebook page. In the meantime, eat, drink, wrap and be merry!