This recipe is inspired by Satay Sauce, used in many Asian countries as a dip for grilled meats. Its creamy texture makes a perfect match for crunchy egg rolls.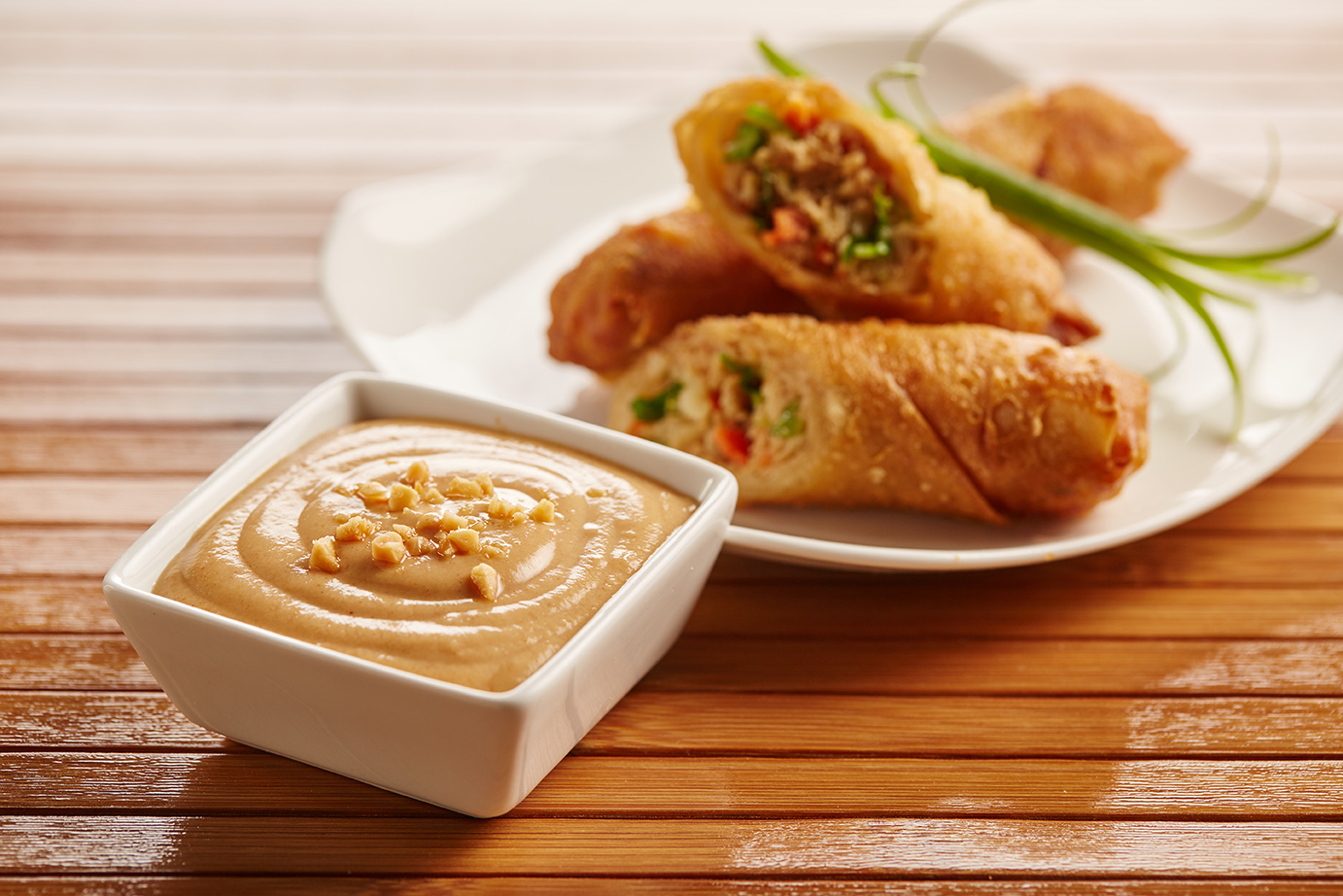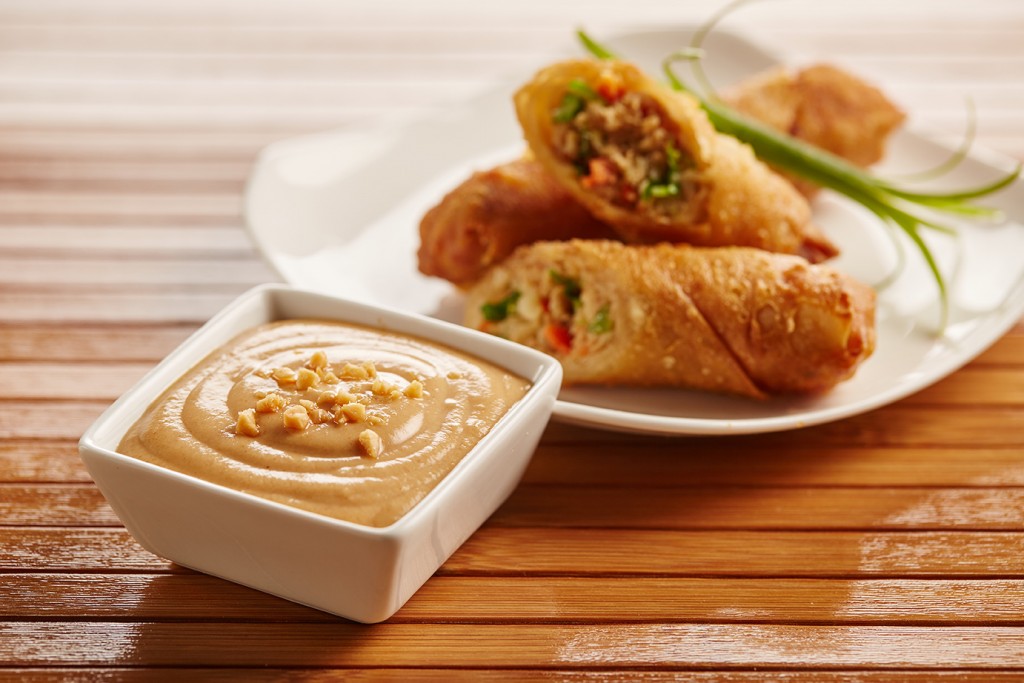 Creamy Peanut Dipping Sauce
Recipe type:
Dipping Sauce
Ingredients
½ cup unsweetened (natural) peanut butter*
¼ cup coconut milk
2 tsp fresh lime juice
2 tsp Asian fish sauce
½ tsp fresh chopped ginger
1 tsp dark brown sugar, dissolved in ¼ cup hot water
2 tsp chopped fresh cilantro
½ tsp sriracha hot sauce (optional)
*if unsweetened peanut butter isn't available, reduce sugar to ½ tsp.
Instructions
In a medium bowl, whisk together peanut butter, coconut milk, lime juice, fish sauce, ginger, and brown sugar dissolved in hot water until mixed thoroughly.
Before serving, stir in fresh cilantro and sriracha (if using). Enjoy with your favorite Egg Rolls.