Love Asian Fusion? Dip your Van's Kitchen Egg Rolls into an Asian 3-Layer Dip! This flavorful twist on a layered dip is perfect for game days, get-togethers, and the Holidays!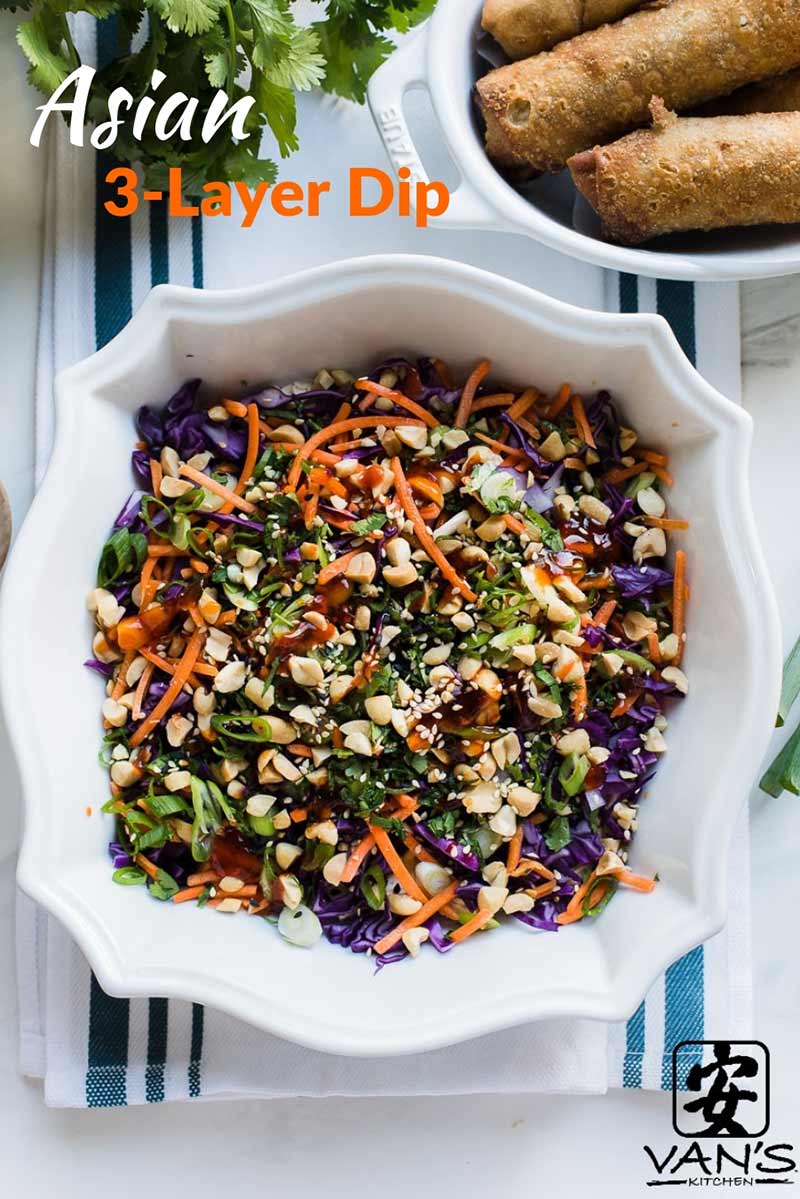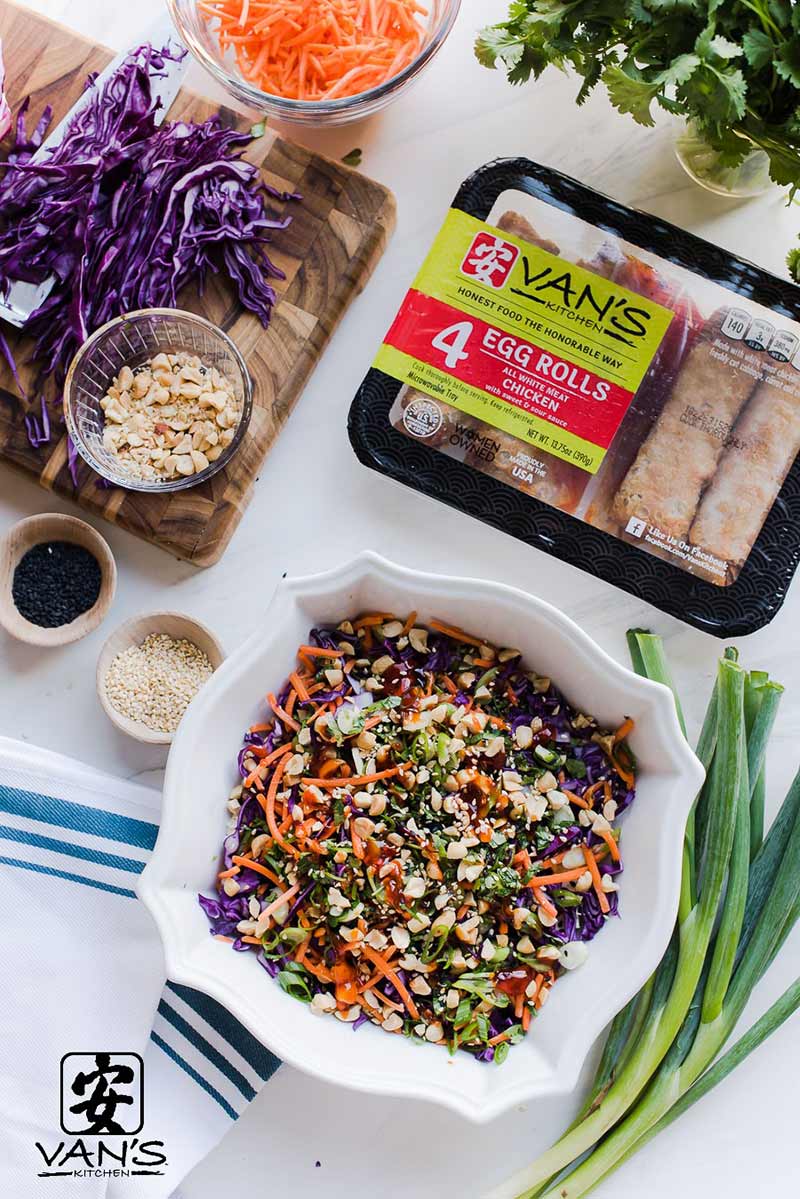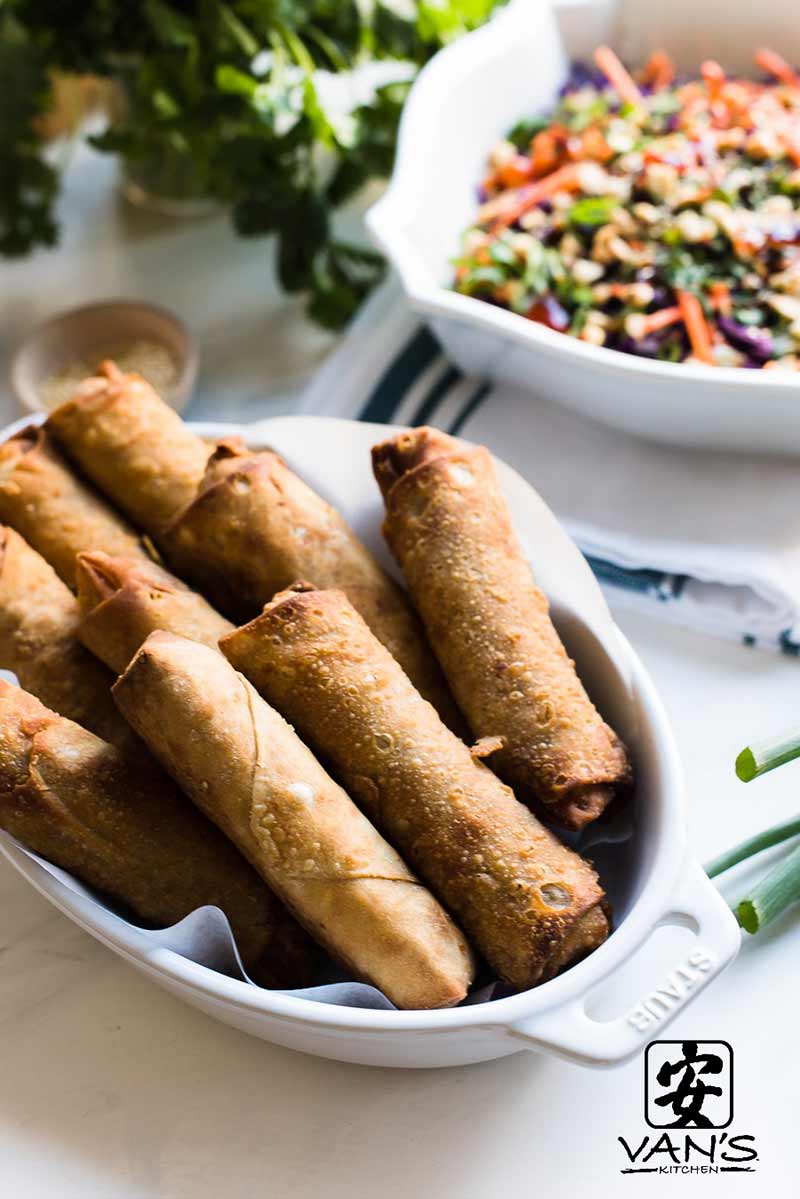 Want more layers? Get creative with edamame, crunchy wontons, and other Asian favorites. You can't go wrong when there are egg rolls involved!

Egg Rolls with Asian 3-Layer Dip
Prep time:
Cook time:
Total time:
Ingredients
The ingredients:
2 packages Van's Kitchen Egg Rolls with Sweet and Sour Sauce
1 package (8 ounces) cream cheese, room temperature 1 tablespoon reduced-sodium soy sauce
Sriracha sauce, to taste
½ cup shredded red cabbage ½ cup shredded carrot
¼ cup Van's Kitchen Sweet and Sour Sauce (included in Egg Roll package) 3 tablespoons chopped green onions
1 tablespoon minced fresh cilantro ¼ cup chopped peanuts
1 teaspoon toasted sesame seeds (optional)
Instructions
Preheat the oven to 400°F with the rack placed in the center of the oven. Line a baking sheet with parchment paper or aluminum foil. Bake the egg rolls according to the package directions, or until crispy.
Layer 1: In a bowl, mix the cream cheese, soy sauce and Sriracha until well combined. Transfer to a serving dish.
Layer 2: Top with cabbage, carrot, and drizzle with Van's Sweet and Sour Sauce.
Layer 3: Top with green onions, cilantro, peanuts and sesame seeds.
Serve with egg rolls and enjoy!