For your next holiday gathering, make it extra festive with a Van's Kitchen Egg Roll Holiday Wreath! The season's fresh cranberries transform into the perfect sweet and sour sauce.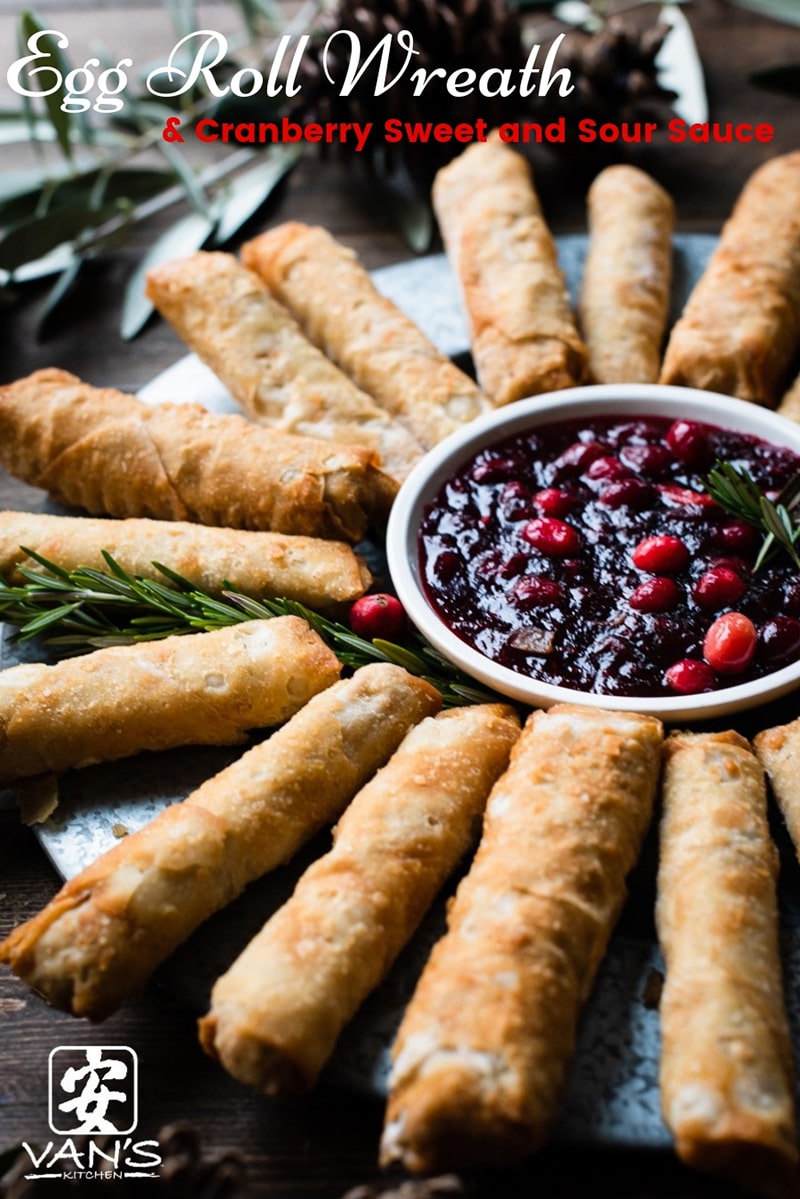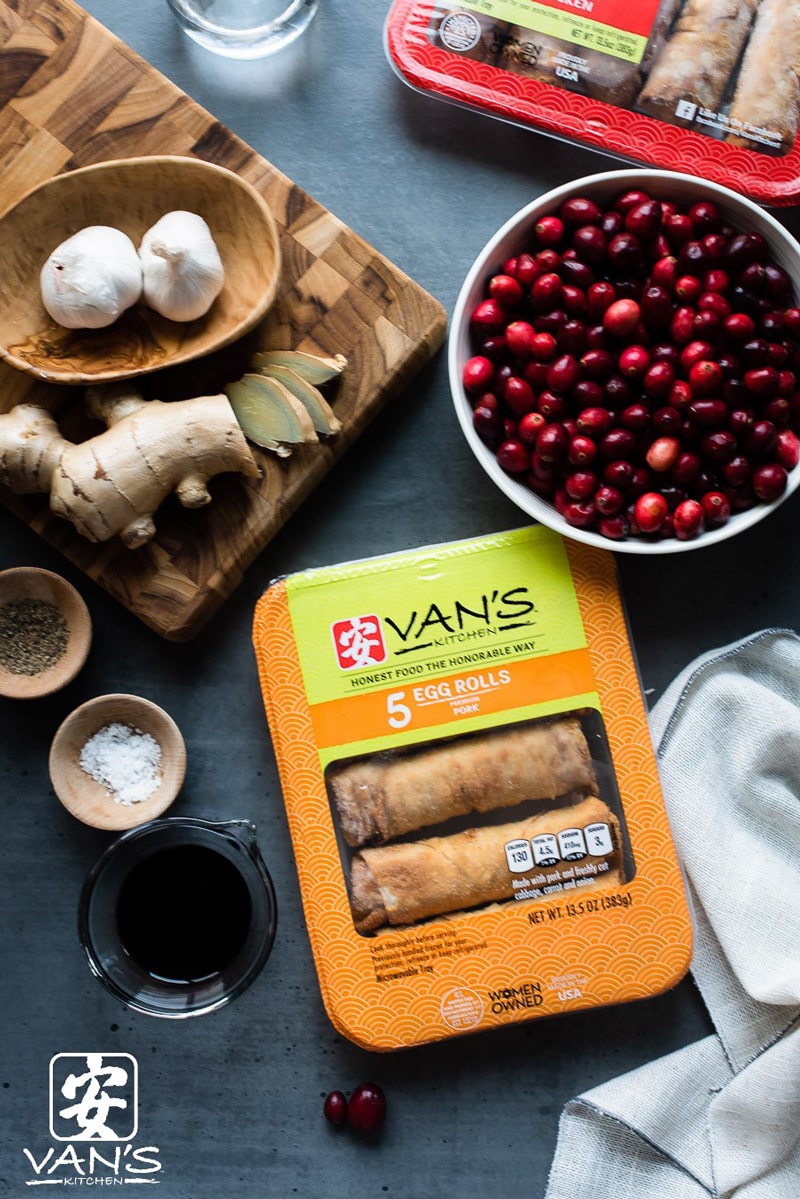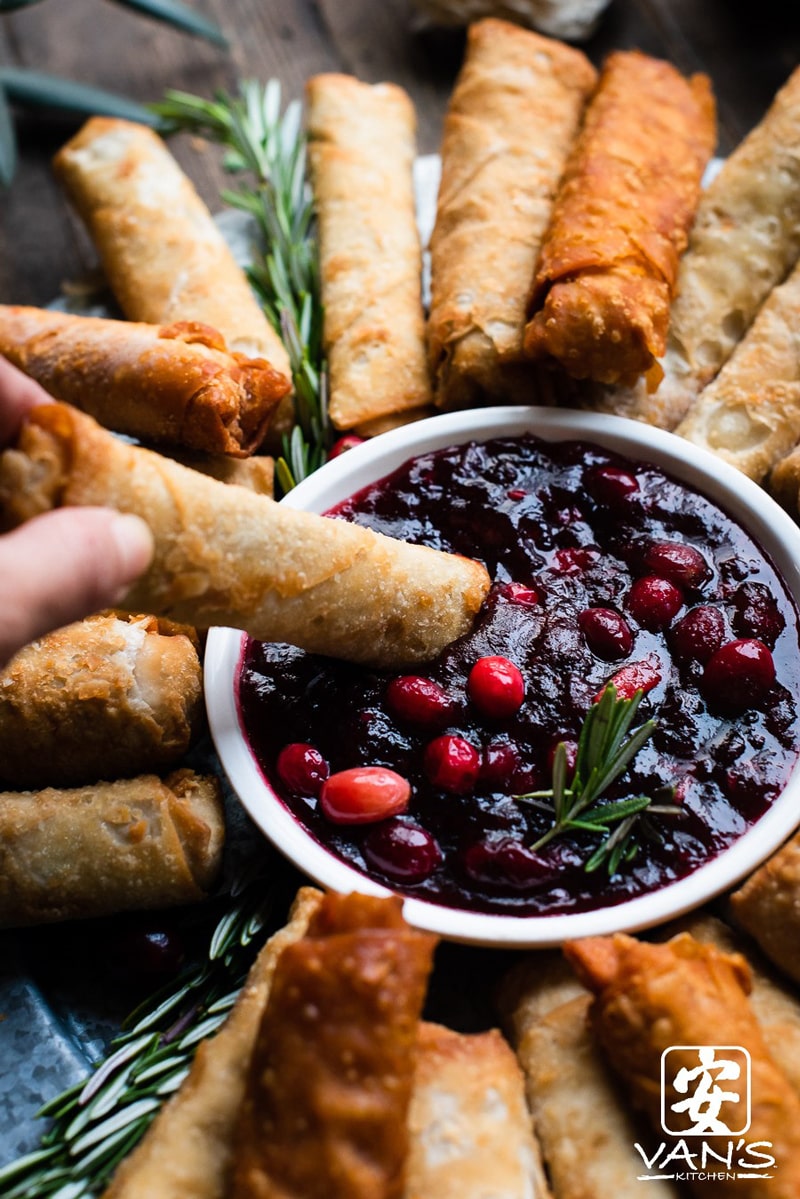 Egg Roll Holiday Wreath with Cranberry Sweet and Sour Sauce
Recipe type:
Sweet and Sour Sauce
Prep time:
Cook time:
Total time:
Ingredients
The ingredients:
5 packages Van's Kitchen Egg Rolls
1 teaspoon canola oil
2 tablespoons chopped ginger
2 cloves garlic
1½ cup fresh cranberries
½ cup rice vinegar
½ cup brown sugar
1 tablespoon soy sauce
fresh pepper, to taste
Instructions
Preheat the oven to 400°F with the rack placed in the center of the oven. Line a baking sheet with parchment paper or aluminum foil. Bake the egg rolls according to the package directions, or until crispy.
In a small sauce pan, heat oil, ginger, and garlic over medium-low heat. Cook for about 2 minutes, or until the garlic is fragrant, taking care not to burn the garlic. Add the cranberries, vinegar, sugar, and soy sauce. Cook until the cranberries pop and the sauce just starts to thicken, about 5-7 minutes. Season to taste with pepper. Transfer to a serving dish (if you prefer a less chunky sauce, strain before serving).
Place serving dish on a large platter, arrange the egg rolls around it, and enjoy!