With sesame oil, edamame and green onions, this is guacamole like you've never seen! Whip up this favorite dip with Asian flavors as a brand-new accompaniment to your favorite egg rolls.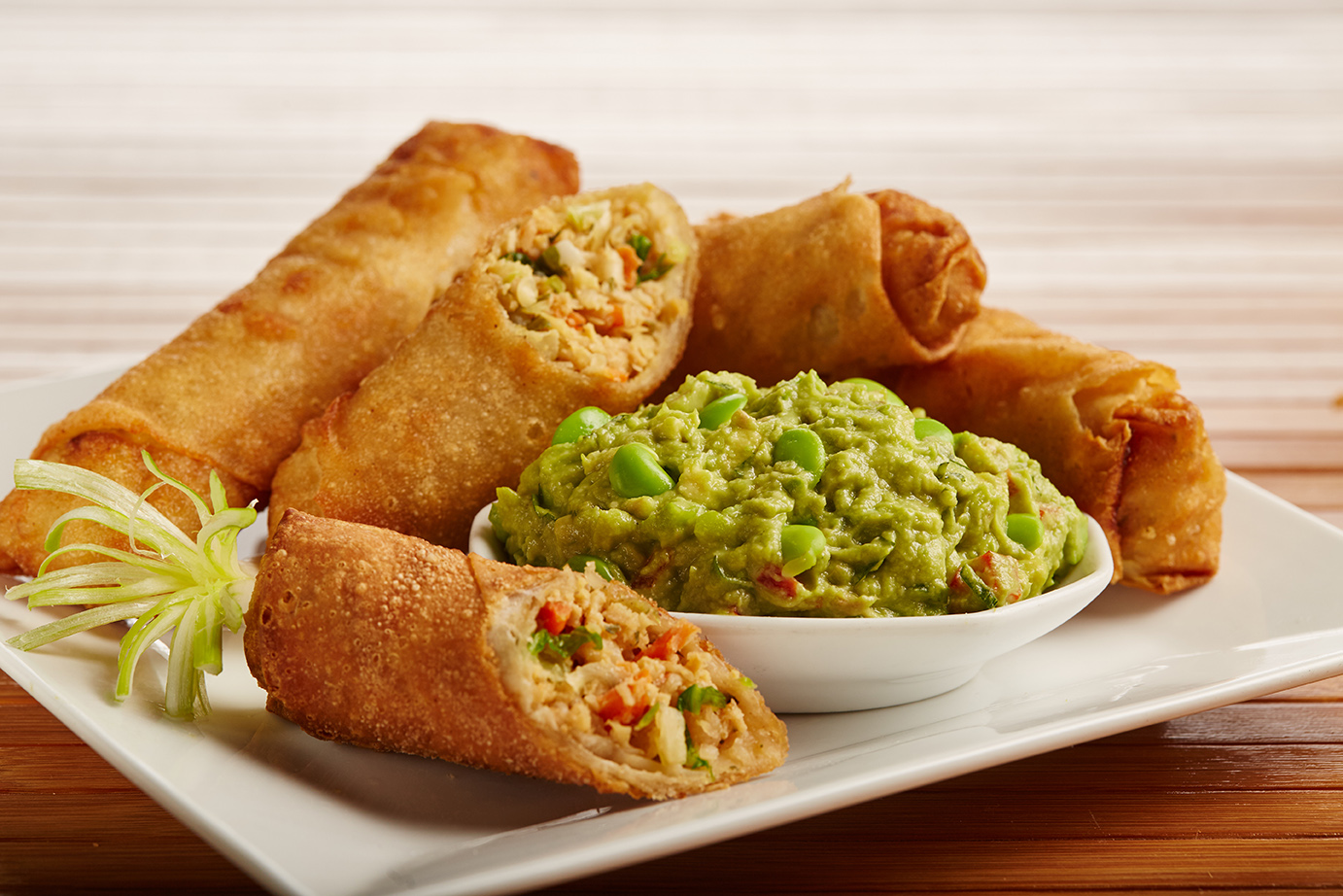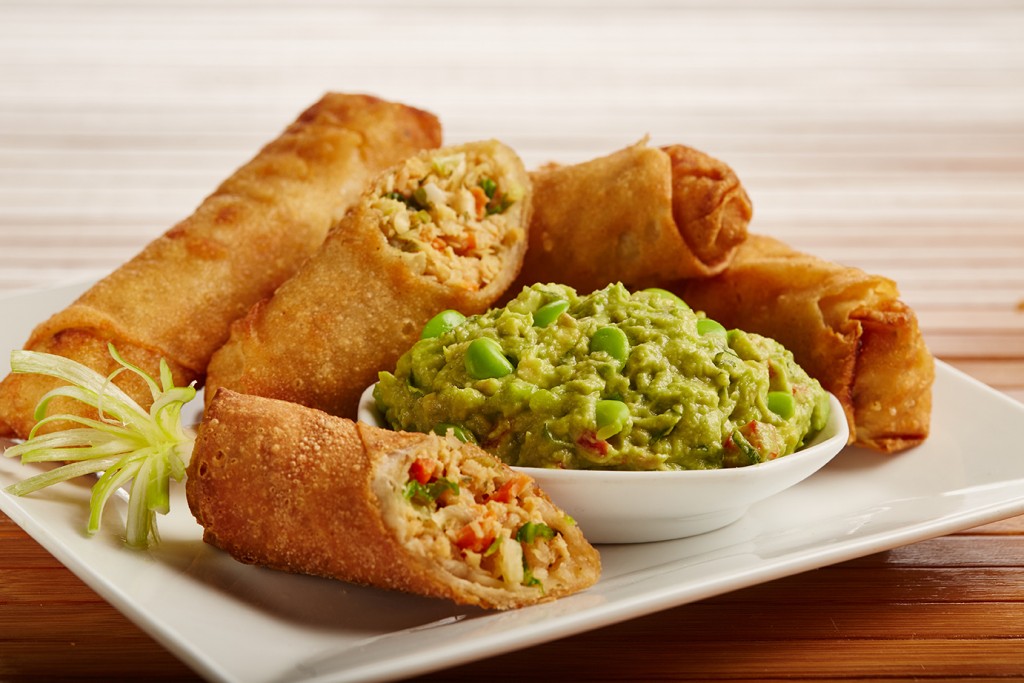 Asian-Style Guacamole
Recipe type:
Dipping Sauce
Ingredients
2 large or 3 small ripe Hass avocados
1 tbsp fresh lime juice
1½ tsp soy sauce
½ tsp toasted sesame seed oil
⅓ cup chopped red bell pepper
¼ cup cooked shelled edamame (soy beans)
⅓ cup chopped green onions
2 tbsp chopped fresh cilantro
1 tsp sriracha hot sauce (optional)
Salt and black pepper to taste
Instructions
Halve the avocados and remove the pits, then scoop out each half from the peel with a spoon into a large mixing bowl.
Mash the avocado with a fork and mix with the lime juice, soy sauce and sesame oil.
Mix in the bell pepper, edamame, green onions, cilantro and sriracha (if using).
Taste the guacamole and add salt and black pepper if desired.
If preparing in advance, cover the surface of the guacamole with plastic wrap to prevent browning and refrigerate until ready to serve. Serve with your favorite egg rolls and rice chips or fresh veggies.
Notes
Makes enough dipping for about 8 egg rolls