In Vietnam, egg rolls are traditionally served as a main course with rice noodles and fresh vegetables. This classic dish gets extra kid-friendly with the addition of sweet and creamy peanut sauce.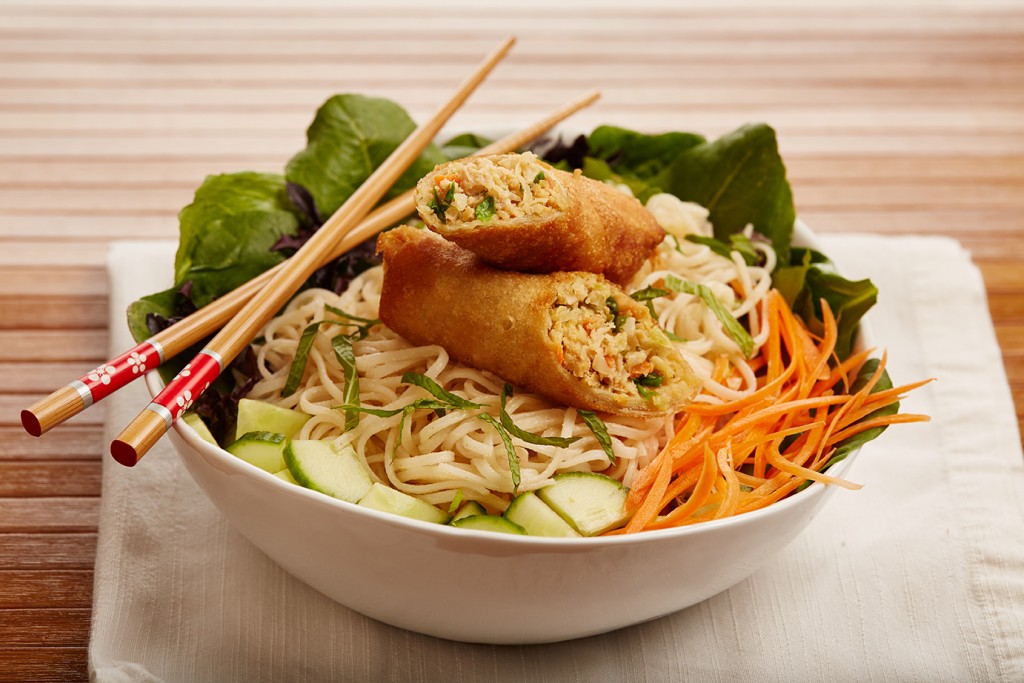 Egg Rolls and Rice Noodles with Creamy Peanut Sauce
Ingredients
8oz brown or white rice vermicelli noodles
1 cup spring mix lettuce
½ cup cucumber, chopped into bite-size pieces
⅓ cup grated carrot
¼ cup fresh mint, cut into thin slices
1 package of your favorite Egg Rolls (4-5 rolls)
Instructions
Boil rice noodles according to package directions.
Cook your favorite Egg Rolls according to package directions.
Return the drained rice noodles to the pot and mix with the peanut sauce. Serve in bowls garnished with the lettuce, cucumber, carrot, mint, and Egg Rolls sliced in half.