Inspired by Korean Bulgogi, this dish features marinated beef sliced thinly to absorb maximum flavor. Veggie egg rolls add extra crunch for a hearty meal the whole family will love!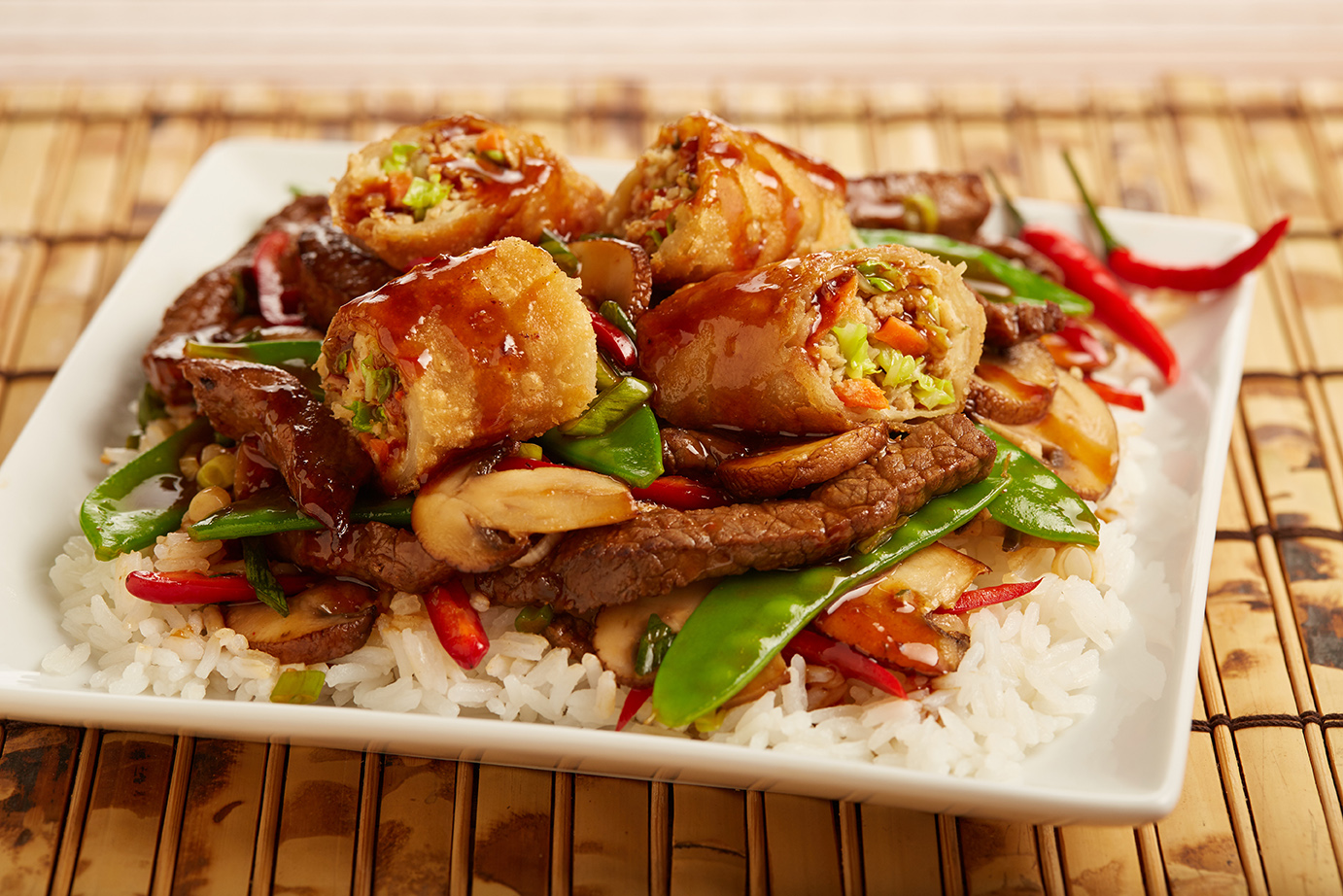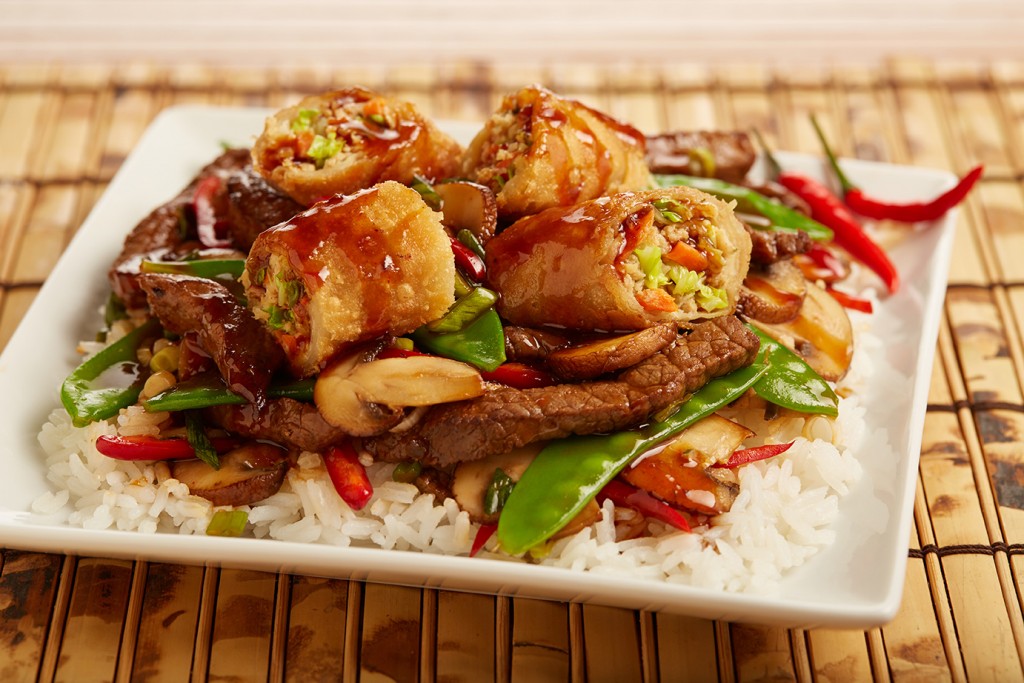 Makes 4 servings

Asian BBQ Beef and Egg Roll Stir-Fry
Ingredients
Marinade Ingredients
1 lb stir-fry beef or thinly sliced steak
3 tbsp low-sodium soy sauce
1 tbsp minced fresh garlic
1 tbsp minced fresh ginger minced
1 tbsp dark brown sugar
1 tsp toasted sesame seed oil
1 tsp sriracha hot sauce (optional)
Other Ingredients
2 tbsp vegetable oil
2 cups uncooked white or brown rice
10 oz sliced white button mushrooms
6 oz snow peas
1 package Vegetable Egg Rolls (4-5 rolls)
¼ cup Asian BBQ Dipping Sauce
2 tbsp chopped fresh cilantro (optional)
Instructions
In a large bowl, mix together soy sauce, garlic, ginger, dark brown sugar, sesame oil and sriracha (if using). Toss the stir-fry beef in the marinade until all the slices are well coated.
While the beef is marinating, prepare the rice according to package directions.
Prepare the Asian BBQ Dipping Sauce recipe. Set aside ¼ cup to use for this recipe.
After the beef has marinated for 30 minutes, add the vegetable oil to a large frying pan or skillet on high heat. Once the oil is hot, add the beef and stir, cooking the beef until it has browned on all sides.
Using a large slotted spoon, remove the beef from the pan and set aside on a large plate while leaving the remaining marinade to continue cooking in the frying pan. Add the mushrooms to the pan and stir well.
While the mushrooms are cooking, prepare the Vegetable Egg Rolls according to package instructions. Slice each roll into 4 pieces.
When the mushrooms begin to brown, add the green onions and the snow peas and stir well. Once the snow peas have turned bright green and tender-crisp, remove the pan from the heat. Return the beef to the pan and mix with the vegetables.
Serve the stir-fry with the rice and the sliced Vegetable Egg Rolls. Drizzle the Asian BBQ Dipping Sauce over top and garnish with chopped cilantro (if using).