With sweet, sour and savory flavors, this creamy, comforting soup is a complete meal in a bowl. Crispy egg rolls add an extra element of crunch to this easy Thai coconut soup recipe.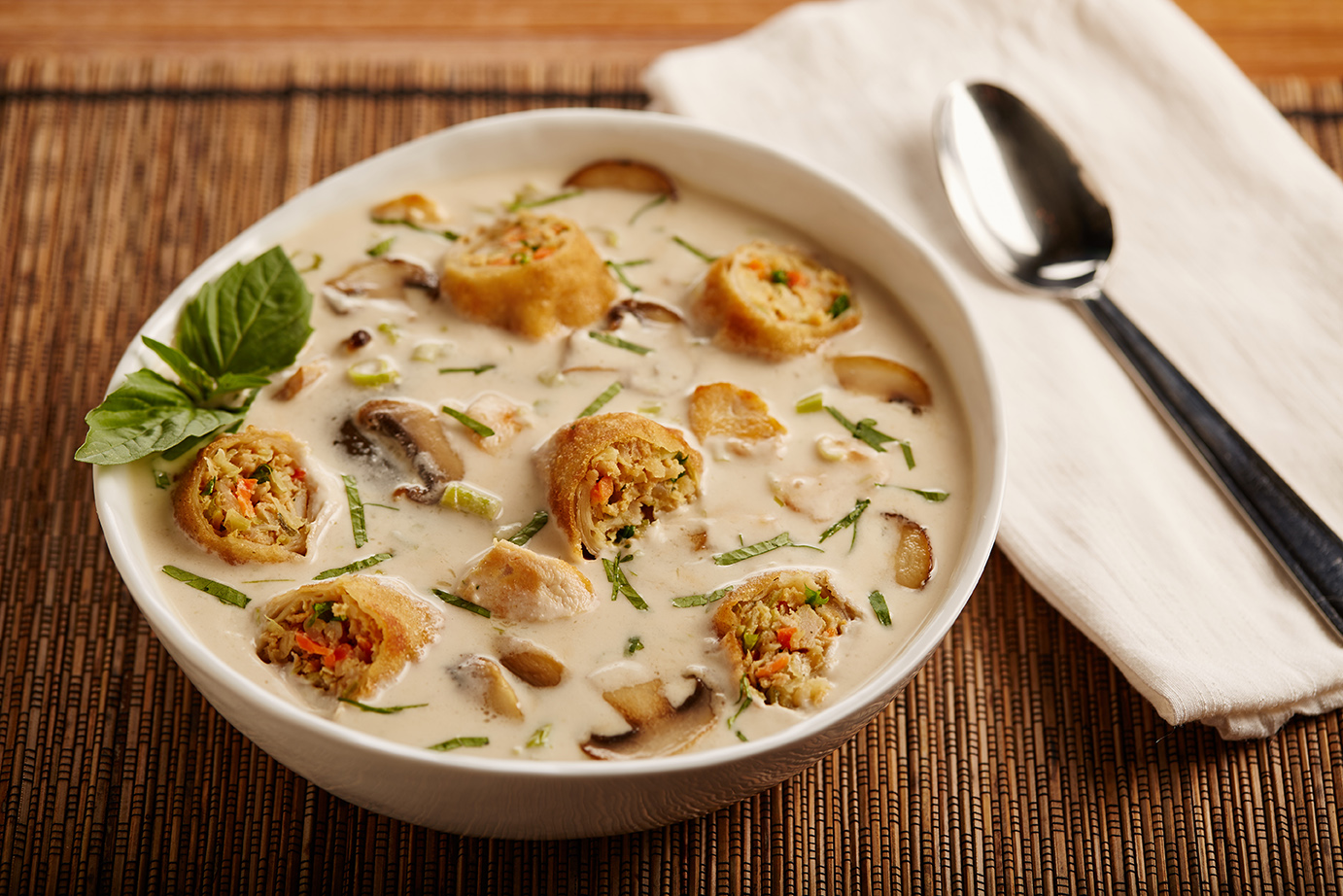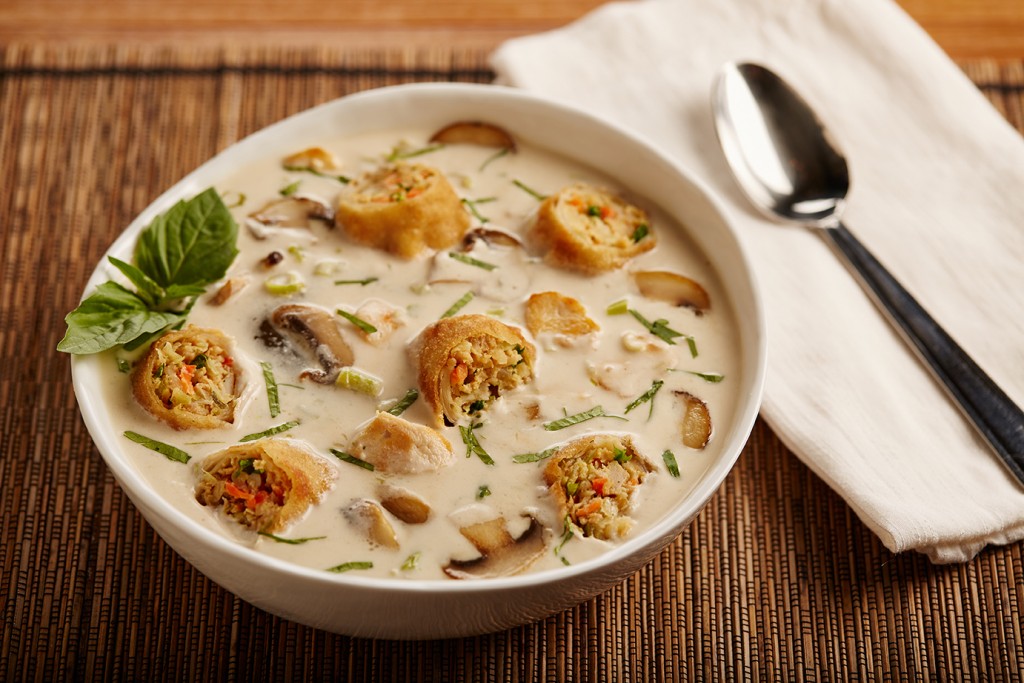 Thai-Style Coconut Chicken Soup with Egg Rolls (Tom Kha Gai)
Ingredients
1 boneless skinless chicken breast, cut into bite-size pieces
1 tbsp vegetable oil
1 tsp fresh chopped garlic
2 tsp fresh chopped ginger
1 tbsp lemongrass paste
4 oz sliced white button mushrooms
3 cups low-sodium chicken broth
1 can coconut milk (13.5 oz)
2 tbsp fresh lime juice
1 tbsp dark brown sugar
1 tbsp Asian fish sauce
1 tbsp chopped fresh cilantro
1 package Chicken Egg Rolls (4-5 rolls)
Instructions
In a large pot, heat the vegetable oil on medium-high heat. Add garlic, ginger and lemongrass paste and cook for 30 seconds.
Stir in the chicken pieces, cooking for 1 minute or until the chicken begins to turn white.
Stir in the mushrooms and chicken broth and increase heat to high. When the pot begins to boil, turn the heat down to medium-low and simmer, uncovered, for 20 minutes.
While the soup is cooking, prepare Chicken Egg Rolls according to package directions.
Increase the soup's heat to medium. Stir in the coconut milk, lime juice, sugar and fish sauce. Turn heat to high and simmer for another 5 minutes.
Serve the soup topped with cilantro and bite-size slices of Chicken Egg Rolls.