Cool crunchy veggies meet hot crisp egg rolls for a wonderfully filling and healthy salad. This Asian Salad recipe is so easy you'll pull it together in no time at all.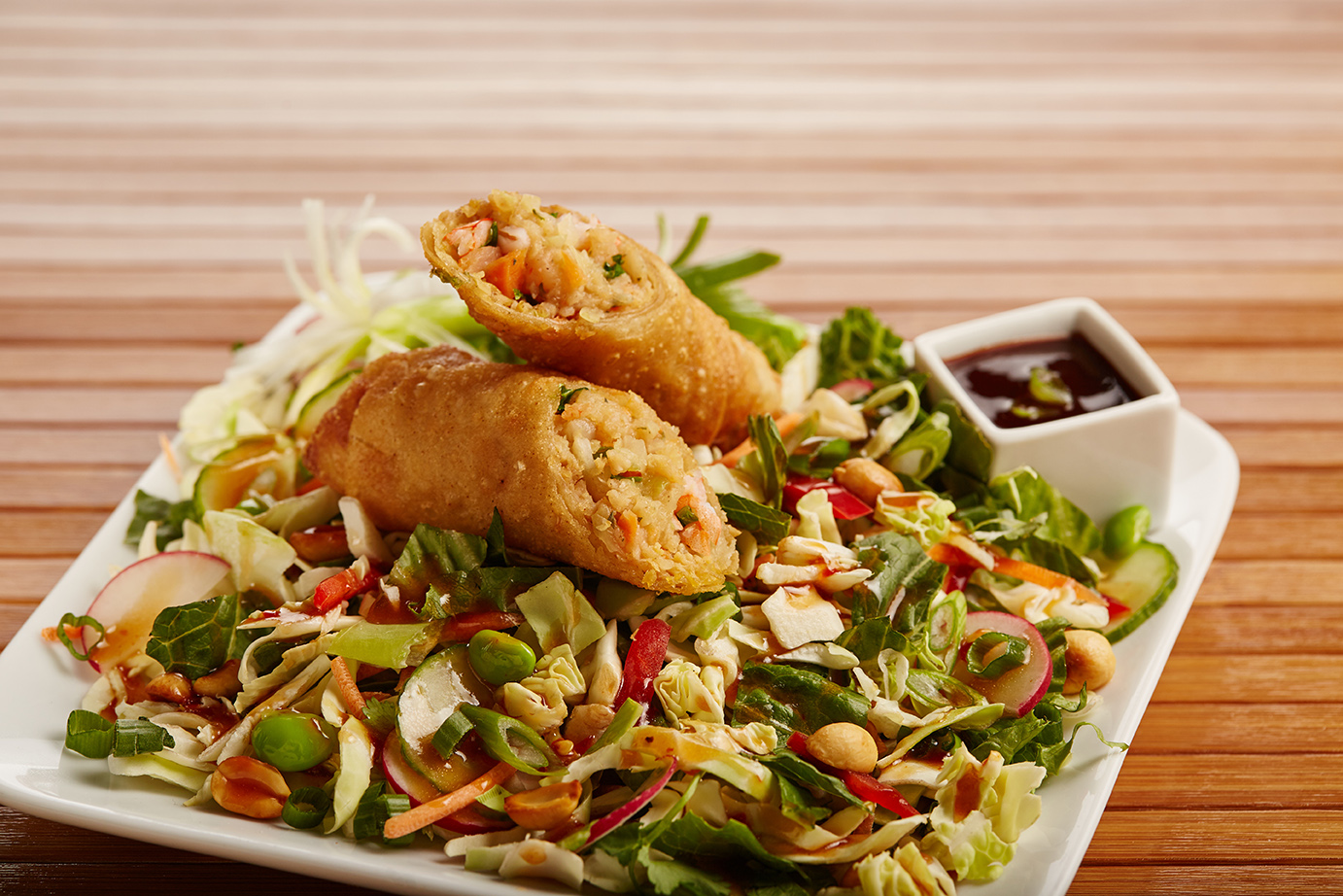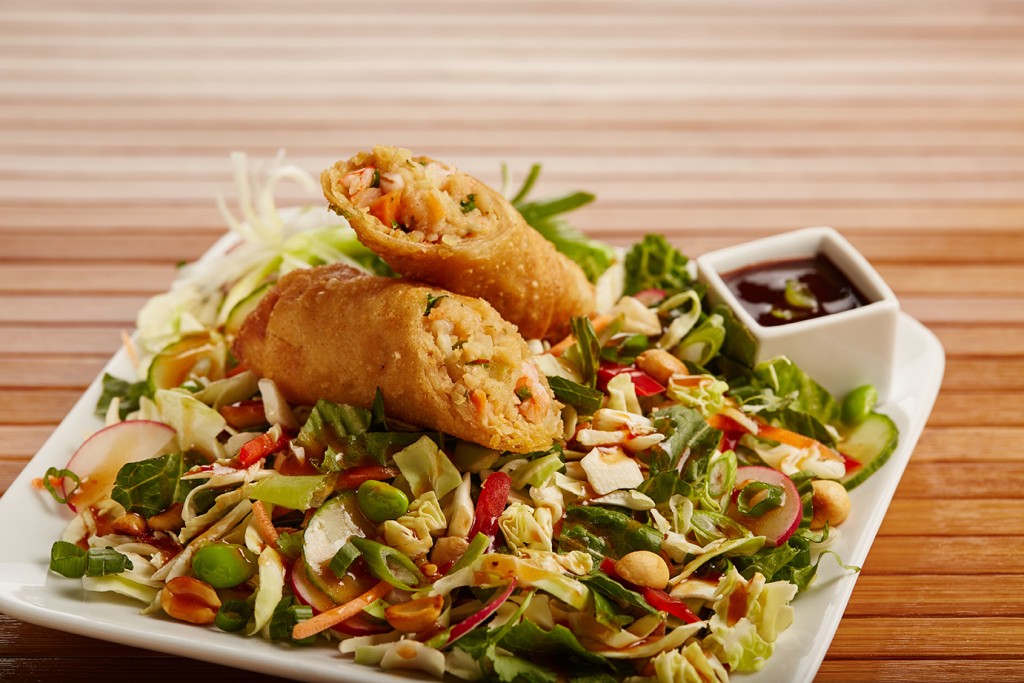 Crunchy Asian Egg Roll Salad
Ingredients
Asian Vinaigrette Ingredients
¼ cup vegetable oil
2 tbsp fresh lime juice
1 tbsp low-sodium soy sauce
2 tsp toasted sesame seed oil
2 tsp chopped fresh ginger
1 tsp chopped fresh garlic
⅓ cup chopped green onion
2 tsp chopped fresh cilantro
1 tsp sriracha hot sauce (optional)
Salad Ingredients
3 cups coleslaw mix*
3 cups chopped romaine lettuce
1 cup thinly sliced radish
1 cup thinly sliced cucumber
⅓ cup chopped red bell pepper
⅓ cup cooked shelled edamame (soy beans)
¼ cup chopped toasted peanuts or slivered almonds
1 package of your favorite Egg Rolls (4-5 rolls)
*Coleslaw mix usually contains red and green cabbage with grated carrots.
Instructions
Prepare the Asian Vinaigrette by mixing the ingredients in a medium bowl and whisking together with a fork.
Prepare the egg rolls according to package directions.
In a large salad bowl, mix together the coleslaw mix, romaine, radish, cucumber, red bell pepper and edamame.
Toss the salad with the Asian Vinaigrette and garnish with the toasted peanuts or almonds. Serve topped with bite-size slices of your favorite egg rolls.