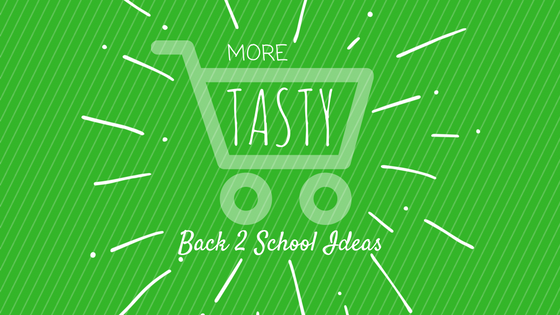 By Alex Motter
In the second part of our Tasty Back to School Ideas blog series, we're focusing on one of the most difficult areas to get delicious and healthy meals: college. I'm about to become a college student – a fact filled with so much anxiety and excitement that simply thinking of it brings a rush of emotions soaring throughout me. After spending a lot of money on tuition, insurance, textbooks, my car, and supplies for my dorm over the past several weeks, one of the biggest concerns I have left is how I'm going to stay well fed during my freshman year without gaining the dreaded 15 pounds.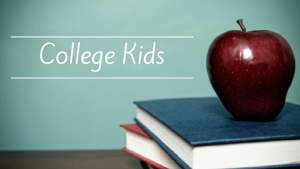 Part 2: Kids in College
To prepare for the big move-in day, I've done a lot of research, talked to friends who are either current students or recent graduates, and looked over my budget plan to find five key ways to save money and still make healthy dinner choices!
Parents and family, just because you're not moving into the dorms doesn't mean you can't be a part of this process. If you have a membership to some of the clubs mentioned in tip #1, it might make sense to add your child onto your account. Also, it never hurts to send a care package filled with food and other essentials to give them a little piece of home.
Buy in bulk with a group of friends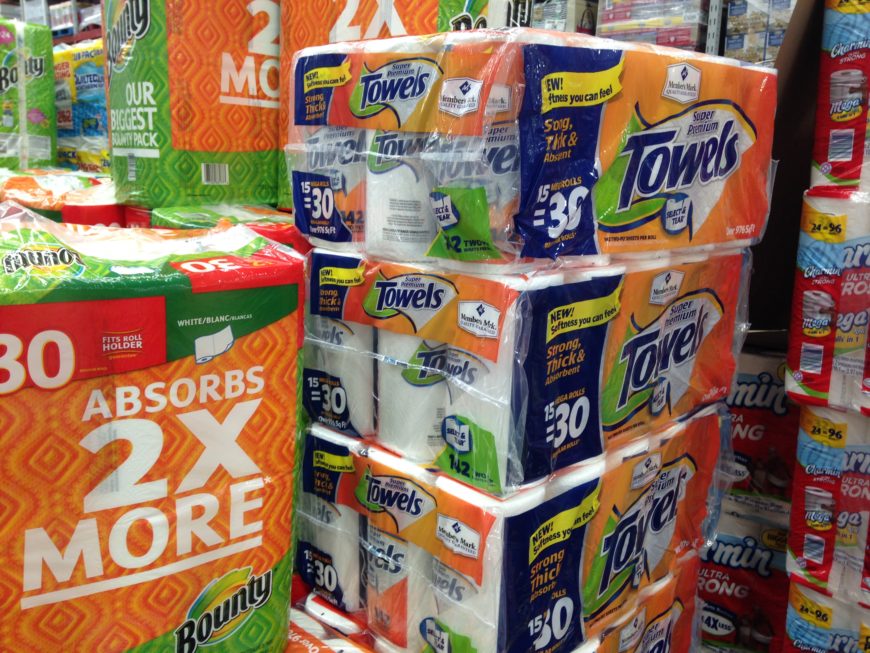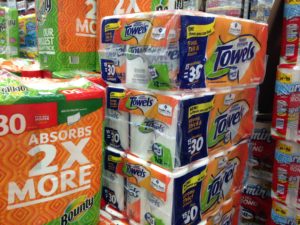 Shopping in bulk is really hard for people in college for two reasons: one because there's not enough space to store these items and two it's not economical to pay $20 for 12 jumbo paper towel rolls. Also, if you shop at a club store, there are also pricey membership premiums to be paid just to get in the door. However, an interesting tactic some have tried is forming a group of friends and purchasing groceries together under one membership. That way, the savings are equally divided among several people as well as the fees for shopping at the club. If you don't want to pay to get into a grocery club, there are often bulk "family" aisles in regular supermarkets where you can also get some of these items.
Plan out your meals ahead of time
One of the most expensive parts of cooking is the last minute shopping trips to the grocery store that result in either buying too much or too little of whatever you need. Creating a calendar the weekend before cuts down your trips and overall spending too. Instead of going the traditional pen and paper route, there are also a lot of digital alternatives (think apps) that use categories and automatic additions so your brain can focus on more important things…like studying. You can even save time by using a grocery delivery service. Check your local supermarkets or Wal-Mart to see if this option is available near your school.
Use smaller snack portions to make a big meal
By far the best kept secret about cooking is the fact that rarely do you make the huge rotisserie chicken or extravagant meal like families in 60s movies did. In reality, dinner often becomes a hodgepodge of leftovers from your freezer, and oftentimes artfully combining snack sized portions can make a filling meal. Some of the most creative entrees come when chefs take ramen rice or another basic staple and elevate it into a culinary masterpiece.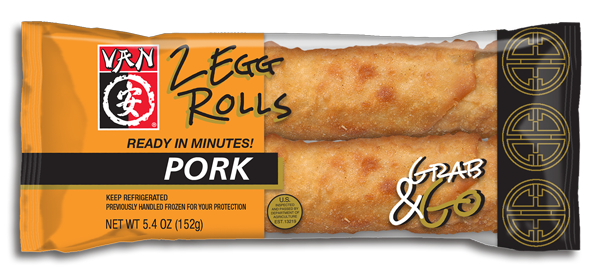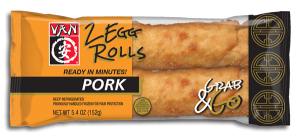 Our Van's Kitchen website also offers a multitude of recipes you can use to take a simple egg roll and turn it into a filling dinner. The Grab & Go Two Packs are great too because they come with their own crisping sleeve for the microwave, which most dorms allow you to have.
Make friends with someone who has a kitchen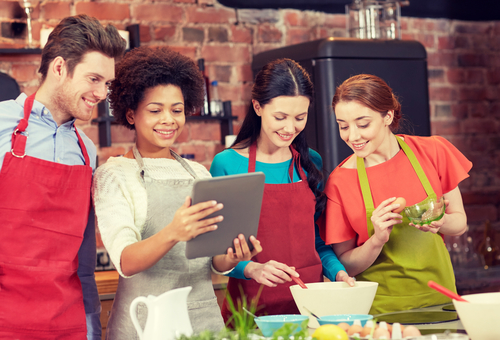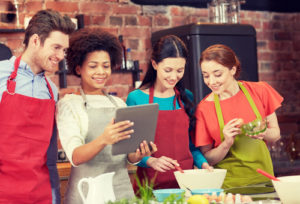 You can't have it all, either in dorms or in life. While I love my new dorm and am excited to move in, one of the key things it's missing is a kitchen or kitchenette. However, by playing my cards right and offering exclusive access into my bulk buying circle, there's always the option of joining a cooking club campus like Franklin and Marshall's. By banding together with people who also enjoy making food from scratch, you can gain access to home cooked meals without having to pay for useless pots and pans.
Start couponing early
I know, you saw "couponing" and a shiver of fear just ran down your spine. Despite the bad reputation couponing has for only being practiced by obsessive compulsive moms on TLC, shopping for the best deals can often lead to huge savings and a lot of extra spending room in your budget. For example, certain restaurants offer $5-7 dinners that have the added benefit of being free if the server doesn't deliver your food in ten minutes. Keeping an eye out for steals like this and also grocery store discounts can make the plunge to cooking your own food a lot less daunting. Plus there are apps that help you save money on groceries as well – check out this article on techcrunch.com for eight of them. And if you sign up for the Van's Kitchen rewards program today, you can even save money with $1 off your next purchase, as well as receive offers in the future.
Overall, I know that I probably won't use a lot of these tips my first semester, relying more on my meal plan and eating out than preparing my own food. However, I hope to revisit these tips once I get more comfortable with campus to ensure I'm ready for life off campus in just a couple short years. And as always, if any parents or college kids have any other suggestions, we'd love to hear them on our Facebook page. Thanks for reading!