We're taking a traditional Asian plum sauce and putting a modern BBQ twist on it! 
Grilled Egg Rolls & Fruity BBQ Sauce are the flavor combination you never knew you needed.
This sweet and spicy BBQ sauce is good on everything! Ribs, veggies, and even our famous egg rolls! Take dinner outside tonight and give this sauce a try.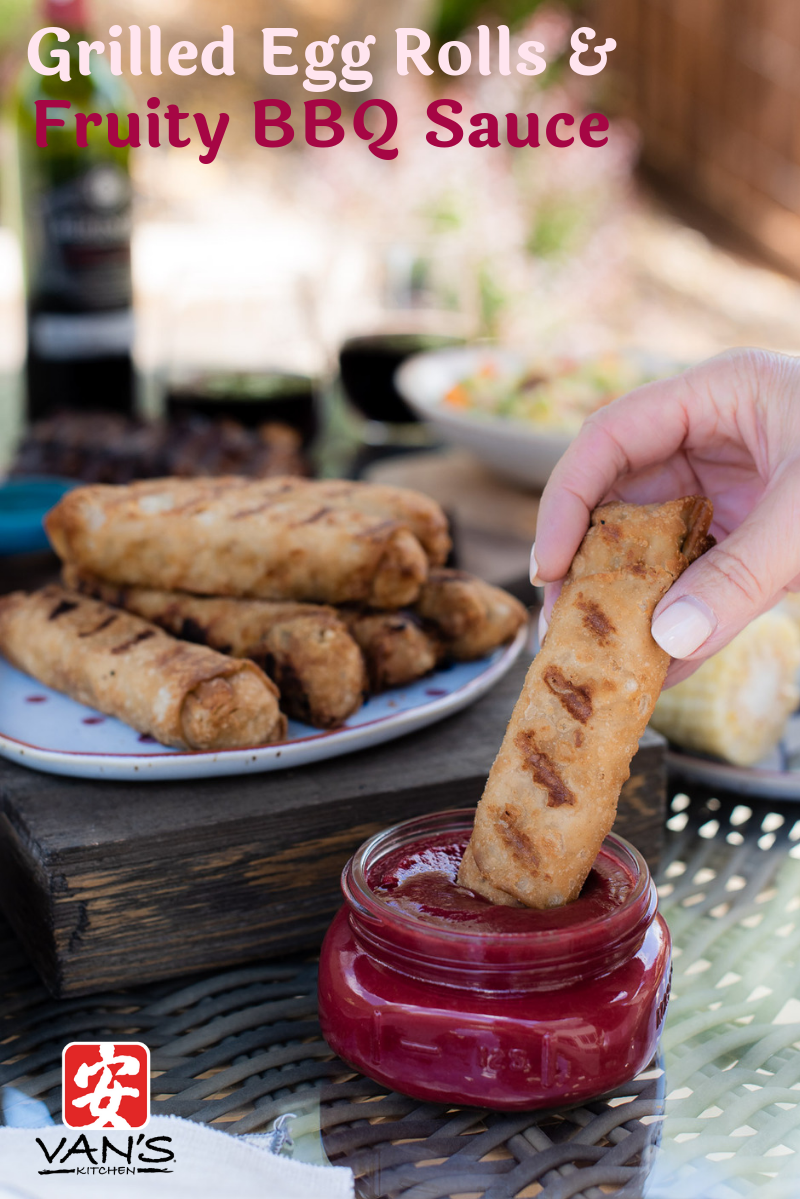 Want to know our trick for cooking egg rolls on the grill? Put them on direct heat to get beautiful grill marks, then place them in a pan on indirect heat to finish cooking!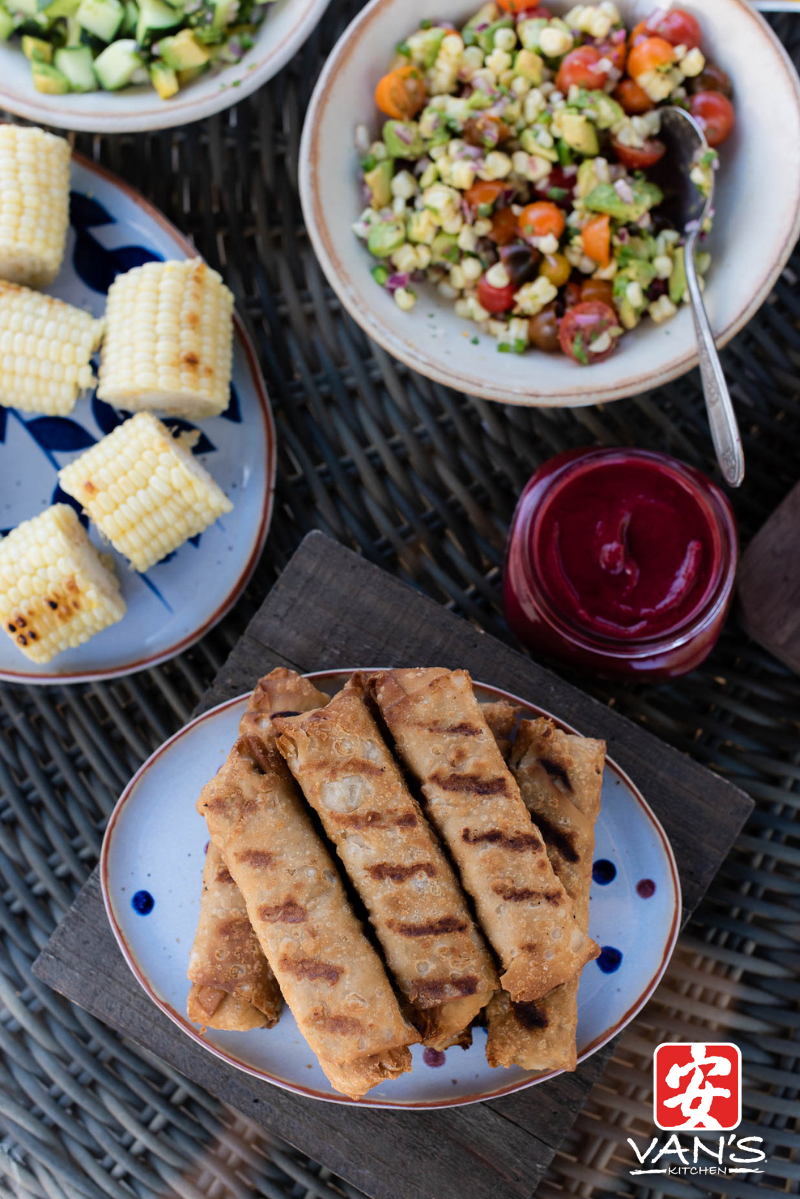 The best part about this meal? Minimal clean-up and maximum flavor.
Trust us, our Grilled Egg Rolls & Fruity BBQ Sauce recipe will transport you to a foodie's paradise. 
Happy Eating and Happy Entertaining!
Grilled Egg Rolls & Spicy Plum BBQ Sauce
Recipe type:
Dipping Sauce
Prep time:
Cook time:
Total time:
Ingredients
1 tablespoon olive oil
½ cup finely diced red onion
3 cloves garlic, minced
½ cup water
1/42 cup apple cider vinegar
1 tablespoon Worcestershire sauce
½ cup apple juice
2 tablespoons brown sugar
2 tablespoons Sriracha sauce
⅓ teaspoon salt, to taste
2 cups plums, pitted and sliced
Van's Kitchen Vegetable Egg Rolls
Instructions
Make the sauce: In a saucepan, heat olive oil over medium low heat. Add red onion and cook until translucent, stirring periodically. Stir in the garlic and cook for about 1 to 2 minutes more.
Add water, vinegar, Worcestershire sauce, juice, sugar, Sriracha sauce and salt, and stir well. Bring to a boil over medium heat, then lower to a simmer. Let it simmer for about 15 minutes.
Add plums to the sauce and let it cook down until soft. Transfer sauce to a blender and blend until smooth. Pass the sauce through a sieve and return to the stove to simmer for about 5 minutes more, or until nicely thickened. Season to taste with more salt, if necessary.
Grill the egg rolls: Preheat a grill to medium or medium-low heat. Place the egg rolls on direct heat to create grill marks, then transfer to a grill pan or aluminum foil and grill on indirect heat, turning periodically, for about 8 minutes, or until crispy and the internal temperature of the egg rolls is 165°F.
Enjoy!