In a Curry? Make this quick Thai favorite!
Simple and flavorful, this Coconut Curry Shrimp is made with pantry staples and cooks in less than 30 minutes!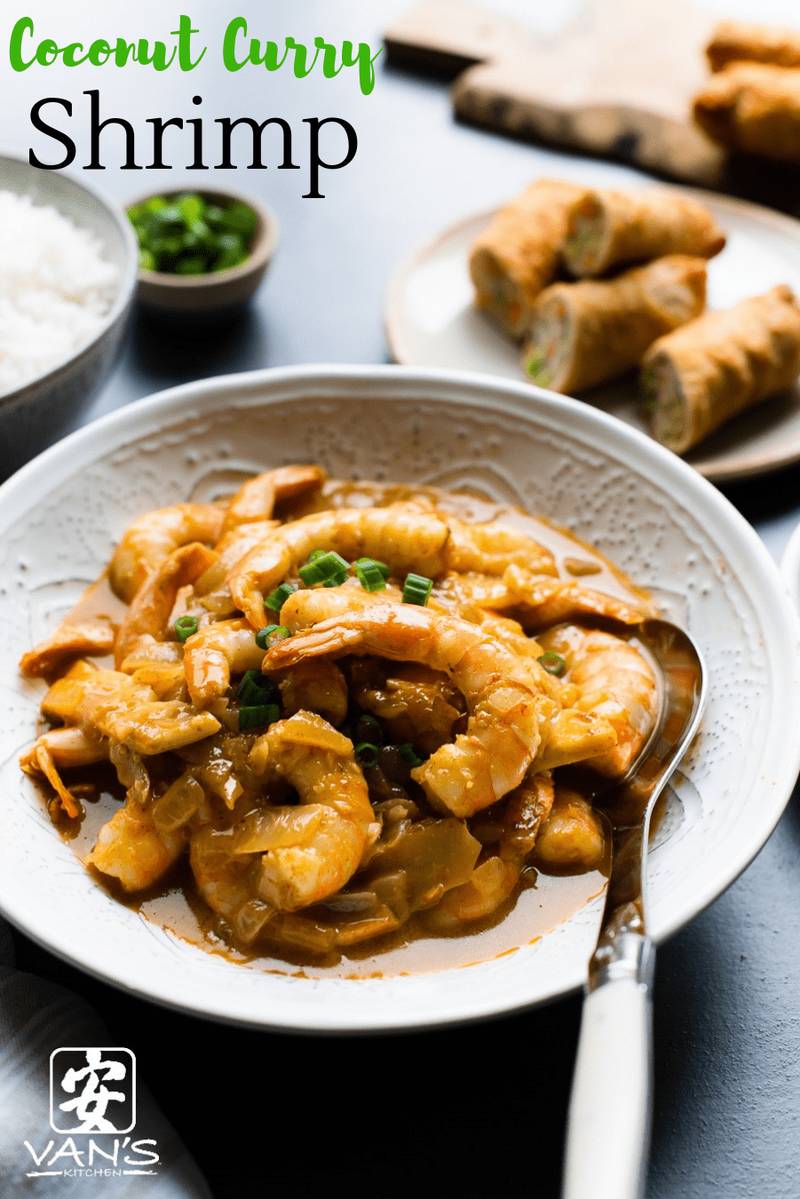 We love to use simple ingredients that pack a punch.
Shrimp? Check! Coconut milk? Check! Mouthwatering spices? Check!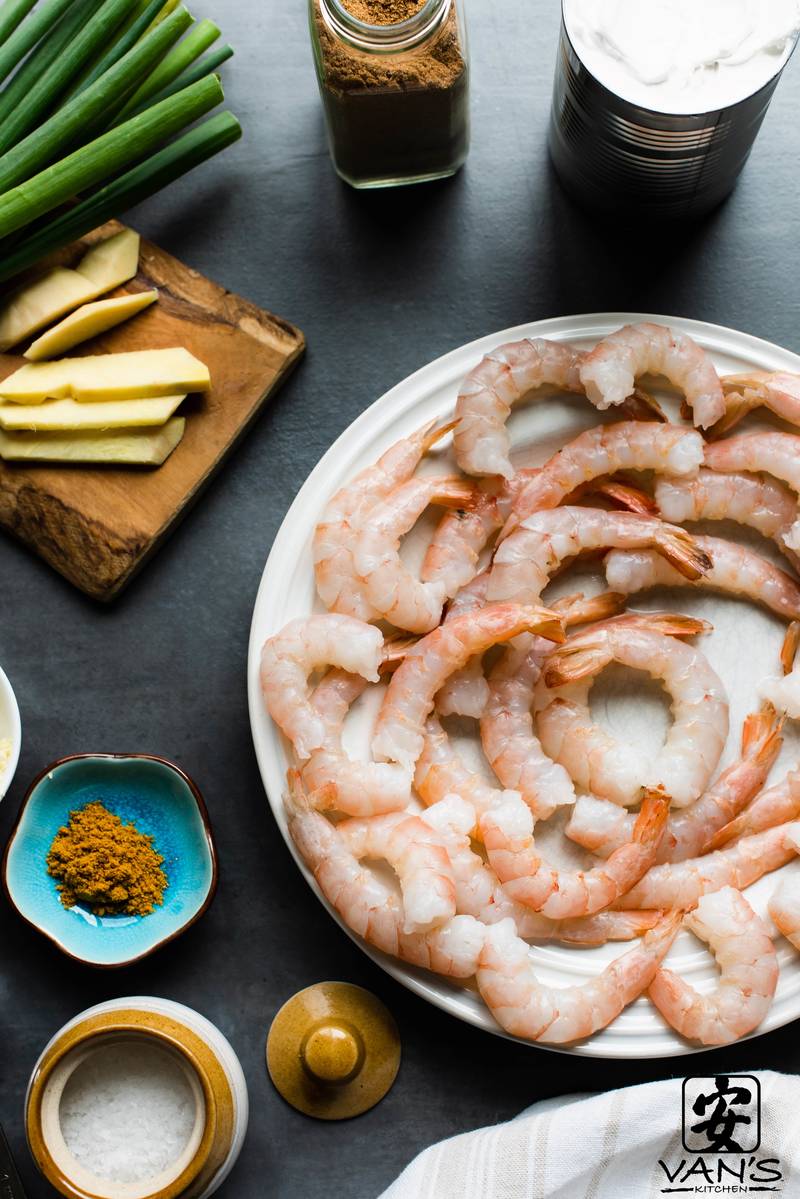 Did we mention this recipe is perfect for V-Day?
Impress your Valentine with this sweet and spicy curry and wait for the applause.
(Brownie points if you serve it alongside Van's Kitchen veggie egg rolls!)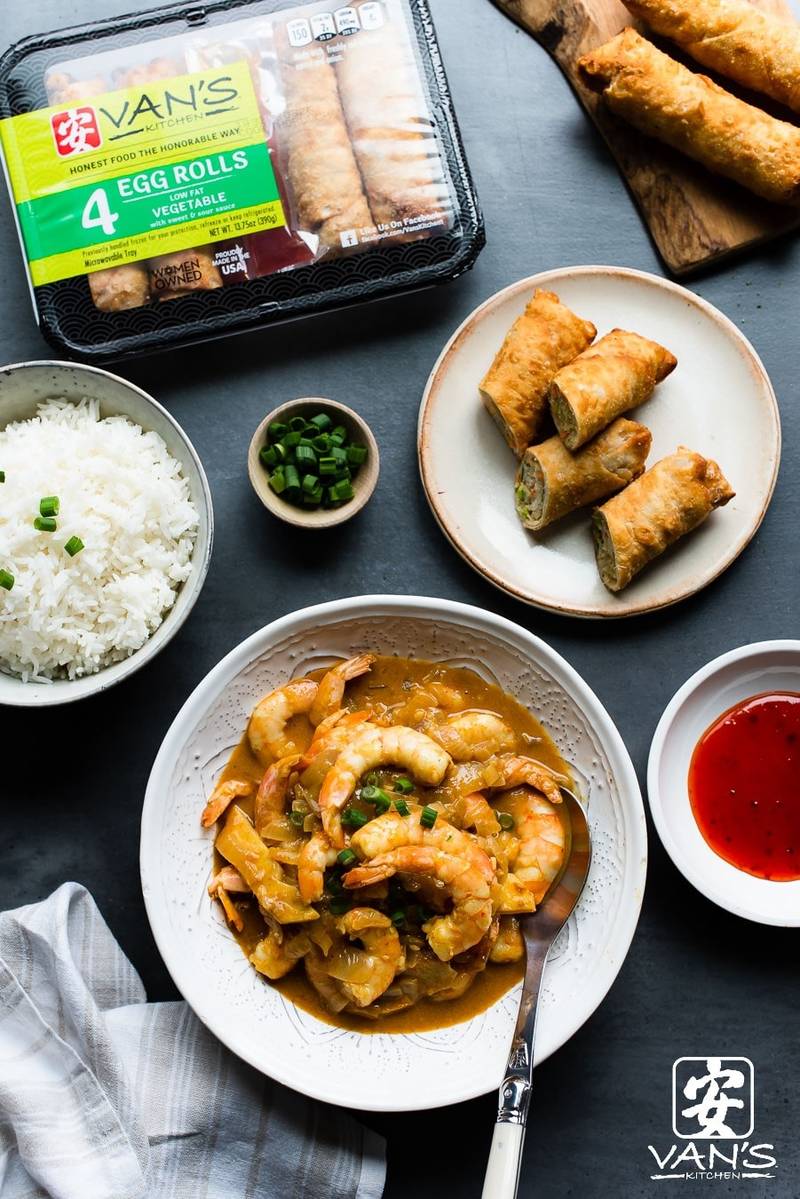 Gosh, do we ❤️ this recipe!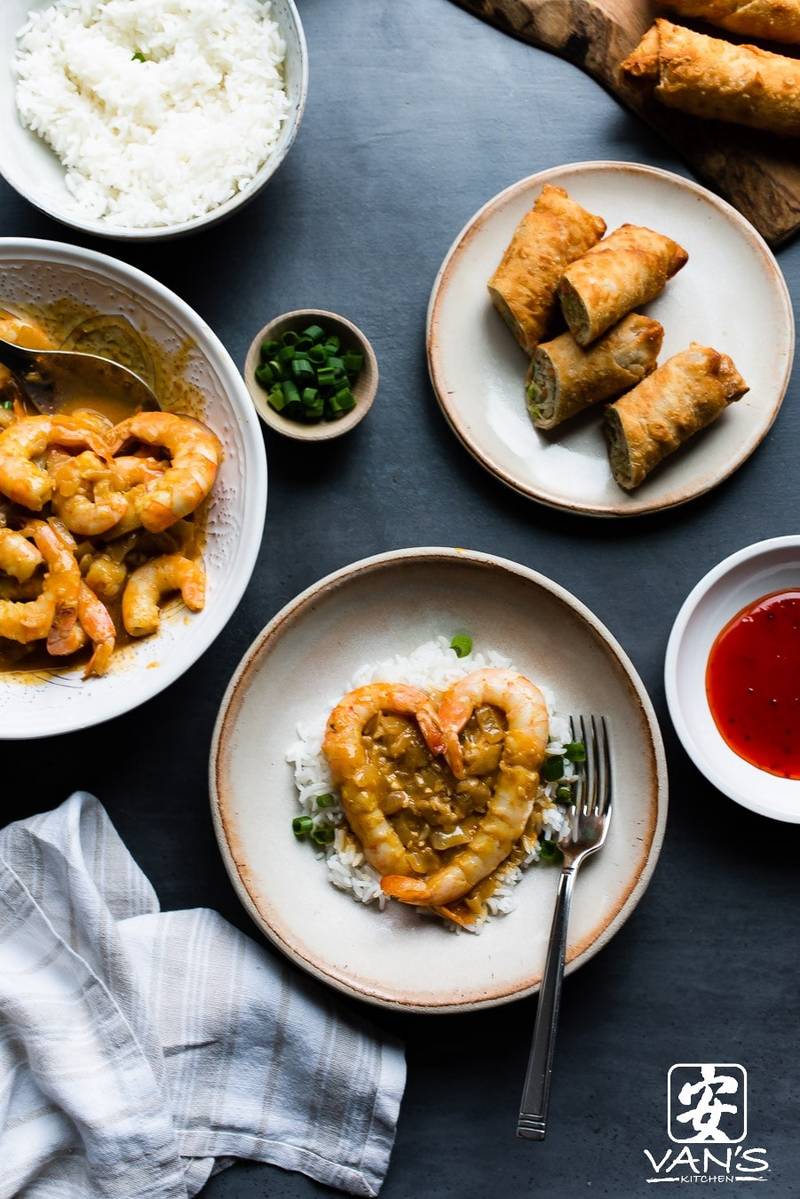 Coconut Curry Shrimp
Prep time:
Cook time:
Total time:
Ingredients
The ingredients:
1 tablespoon olive oil
1 cup finely minced onion
2 teaspoons yellow curry powder (more or less to taste)
1 teaspoon red curry paste
½ teaspoon turmeric
1 cup coconut milk (full fat)
⅓ cup water
1 pound raw shrimp, peeled and deveined (tails may be left on)
½ teaspoon salt, to taste
cooked white rice, for serving
Instructions
In a large saucepan, heat the olive oil over medium-low heat. Add the onions and cook until translucent. Stir in the curry powder, curry paste, and turmeric and cook for 30 seconds, until fragrant.
Stir in the coconut milk and water and raise the heat to medium heat. When the curry mixture bubbles, add the shrimp and salt. Simmer for about 5 minutes, or until the shrimp is pink in color and cooked. Do not overcook the shrimp. Taste the curry and adjust the seasoning if necessary.
Serve immediately with rice.