By Christine Coe | Writer & Mother
So Thanksgiving is right around the corner…like literally next week. Are you panicking yet? Have you started preparing or at least thinking about it? Or will you be thankfully attending someone else's feast like I am? If it's the latter, kudos to you for being able to mostly relax while others do most of the work! However, that doesn't mean you can show up empty handed and who wants to bring dessert? There always seems to be more than enough…so what does that leave? Well, appetizers of course. Let's face it, Thanksgiving is a day of endless noshing, and depending on what time you actually sit down and eat, there will probably be a void to fill. Lucky for us, Van's Kitchen egg rolls make the perfect unexpected but tasty filler. You'll most likely have the oven going anyway and baking some egg rolls won't take too long. And I've got something unique you can whip up in no time that will go great with them – curried pumpkin dip.
Not only is it delicious and has a great little kick to it but this curried pumpkin dip is quite versatile and very seasonal for this time of year. Plus, pumpkin is a great ingredient that gives you a rich creamy feel without being fatty. This vegetarian pumpkin curry is creamy, slightly sweet yet spicy – and goes great with the vegetable egg rolls if you want to keep the protein lighter for all that turkey you plan on eating or the chicken egg rolls. It even tastes yummy with some shrimp instead of cocktail sauce. Both make a delicious appetizer and a welcome change from the usual fanfare served at Thanksgiving time.
Curried Pumpkin Sauce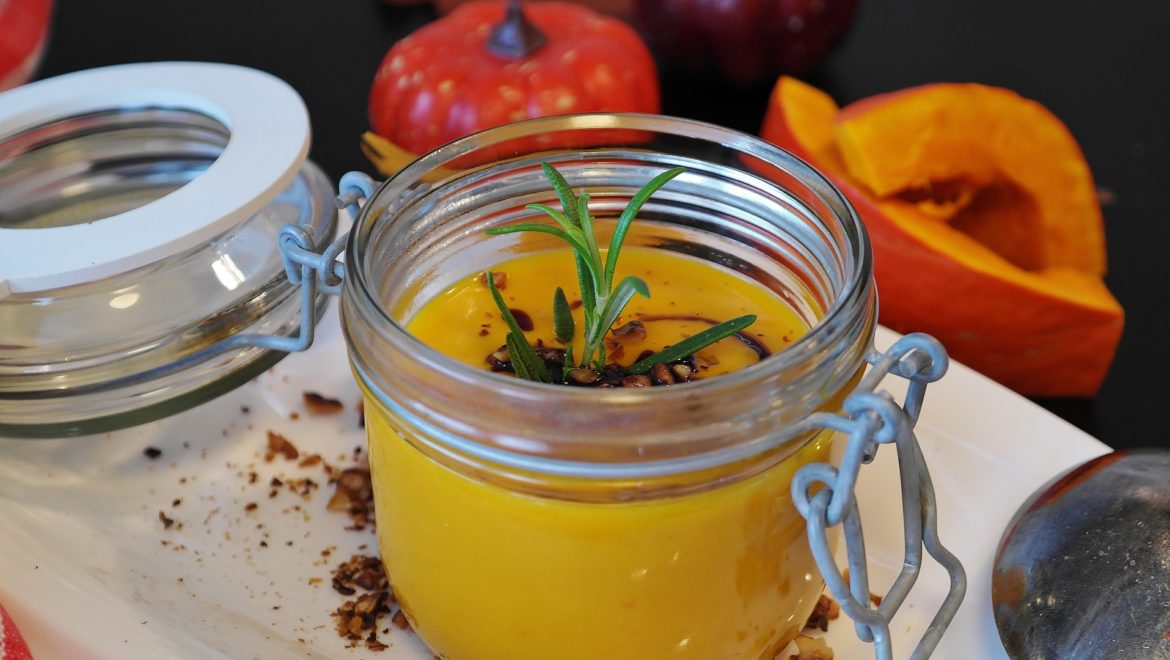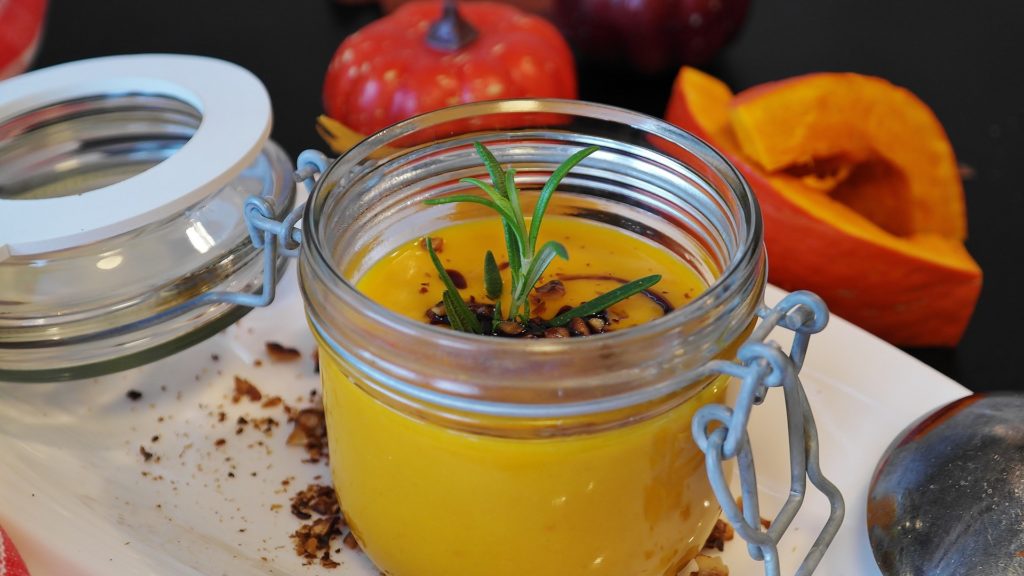 Ingredients:
1/2 c. Coconut Milk
6 tbs. 100% Pumpkin Puree
2 tsp. Curry Powder
1/8 tsp. each Salt and Pepper
2 tsp. Onion Powder
2 tbsp. Sweet Chili Sauce
1 tsp. Lime Juice
Directions:
Add coconut milk, pumpkin puree, curry powder, salt and pepper, and onion powder to a blender.
Blend until well incorporated. That's it you're done! (Optional: heat up before serving.)
It may even work as another option for gravy? Or I bet it would go good with your leftover turkey sandwiches as a spread. For those of you who like to change up your flavor profiles, give it a shot and let us know what you think. You might just be pleasantly surprised! But regardless of what you pair it with, be sure to post your results on our Facebook page.
In the meantime, take a deep breath and don't stress about the turkey, the turducken or whatever is you'll be cooking. This holiday is more about being with friends and family than the food. And that we are thankful for…even as we gobble gobble away! So happy soon-to-be Thanksgiving from all of us at Van's Kitchen – we are very thankful to have you as a customer.