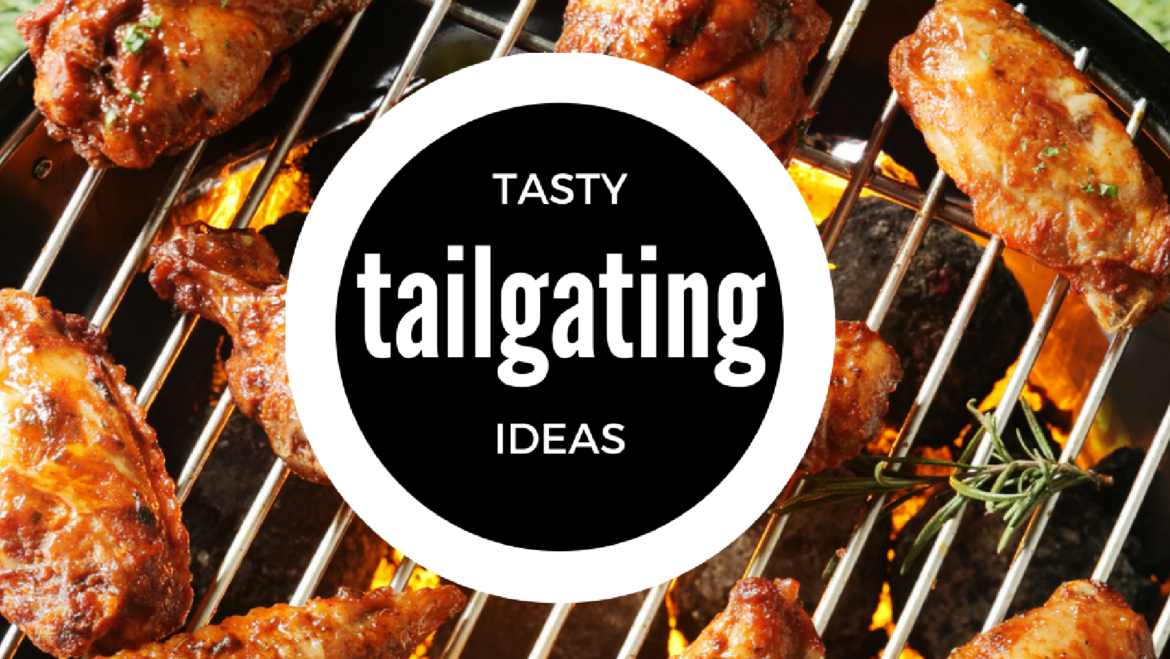 By Christine Coe | Writer, Mother & Football Fan
That's right, football season is in full swing with six weeks behind us in the NFL. But the good news is, there are still 11 weeks left of the regular season. And that means 11 opportunities to head to a game and tailgate or host your own tailgating party at home – minus the tailgates and the potentially freezing weather! Or maybe you enjoy college football – we're only half way through that season so you have eight weeks left to cheer on your alma mater. Which brings me to the meat of this post…are you ready for some tasty football tailgating recipes? Are you ready to par-tay? Good, because I've got some great ideas cooking here.
First up is Guy Fieri's Tailgating Asian Wings. This recipe starts at home and then gets finished up in true barbecue style at the game. Total prep time includes 20 minutes with an hour of cook time. Oh, if you feel like seeing Guy prepare these himself, check out his video here.
Tailgating Asian Wings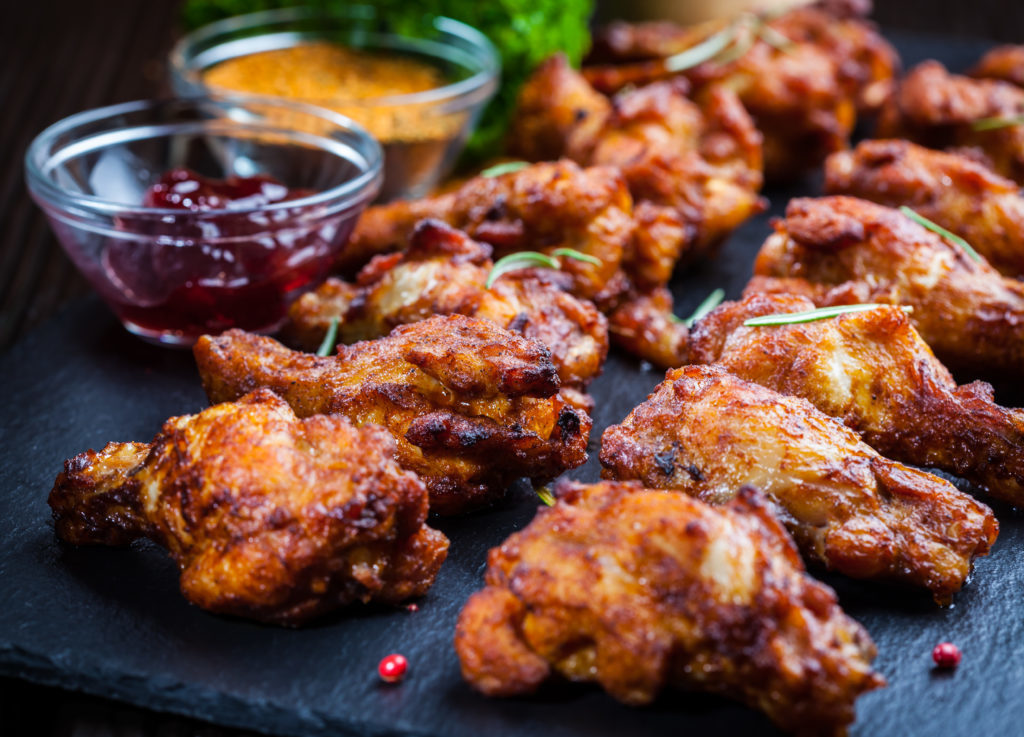 Ingredients:
1 pd. Chicken Wings, cut into segments, tips removed and discarded
1 tbsp. Salt
1 tbsp. Freshly Cracked Black Pepper
Asian Sauce:
2 tbs. Soy Sauce
1/4 c Honey
2 tsp. Lime Zest
3 tbsp. Lime Juice, from 1 lime
1/4 c Orange Juice, from 1/2 orange
1 tbsp. Freshly Grated Ginger
1 tsp. Chili Garlic Paste
1/2 tsp. Sesame Oil
1/2 tsp. Dried Oregano
1/2 tsp. Ground Cumin
1/2 tsp. Granulated Garlic
1 tbsp. Oyster Sauce
Directions:
For the wings at home:
Preheat the oven to 350 degrees F.
Season the wings with salt and pepper.
Arrange the chicken wings on a baking sheet in a single layer and put in the preheated oven for 45 minutes.
Remove the wings from the oven to a bowl and allow to cool.
Cover and refrigerate until ready to finish at the event on the barbecue.
For the Asian sauce at home:
Combine all of the ingredients in a re-sealable gallon-size plastic bag and combine well.
For the wings tailgating:
Preheat a grill to 350 degrees F, prepared for indirect heat.
Add all the wings and cook for 10 to 15 minutes to reheat and get some grill marks, turning after 7 minutes.
Remove the wings from the grill to a serving bowl.
Add the sauce and toss to combine.
Or if you want something SUPER easy, do a Chicken Satay with Van's Kitchen Creamy Peanut Dipping Sauce.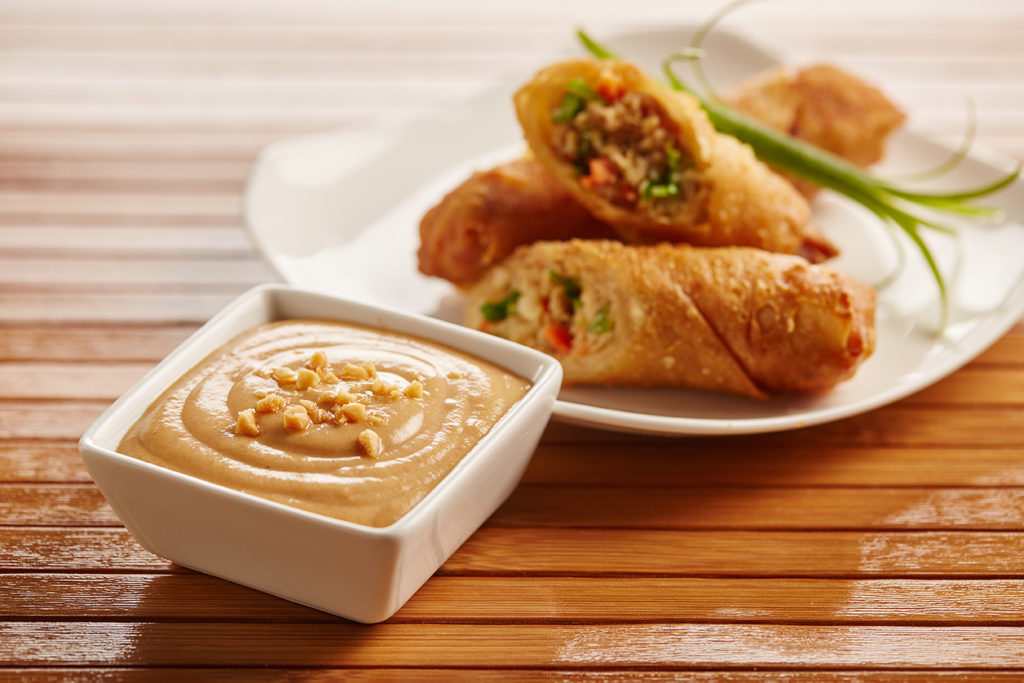 You don't even have to marinate the chicken (the sauce is that tasty!) Just slice the chicken breast across the grain making each piece at least 1 inch wide. Then insert the wooden skewers (which you presoaked in water for 30 minutes) through the meat lengthwise. Grill for 4 minutes on each side or until desired tenderness.
If you do want to marinate the chicken ahead of time, here's a marinade from RasaMalaysia.com that will compliment our Creamy Peanut Dipping Sauce as well. Mix all the ingredients and coat the chicken for at least 30 minutes in the refrigerator before cooking.
Ingredients:
2 tbsp. Fish Sauce
1.5 tbsp. Minced Garlic
2.5 tsp. Sweet Soy Sauce
2.5 tsp. Sugar
1/4 tsp. White Pepper
1/2 tsp. Turmeric Powder
1/2 tsp. Ground Coriander
1/4 tsp. Ground Cayenne Pepper
2 tsp. Curry Paste
1/3 c Coconut Milk
Oh and don't forget, Van's Kitchen egg rolls barbecue up nicely as well (see our grill blog for more on that) and make a tasty appetizer. And they just might make your fellow tailgaters a bit jealous…which is a good thing if they're rooting for the other team! But regardless of what you decide to cook up, be sure to post your pictures on our Facebook page. In the meantime, tonight is Thursday night football so excuse me while I check my Fantasy Team!