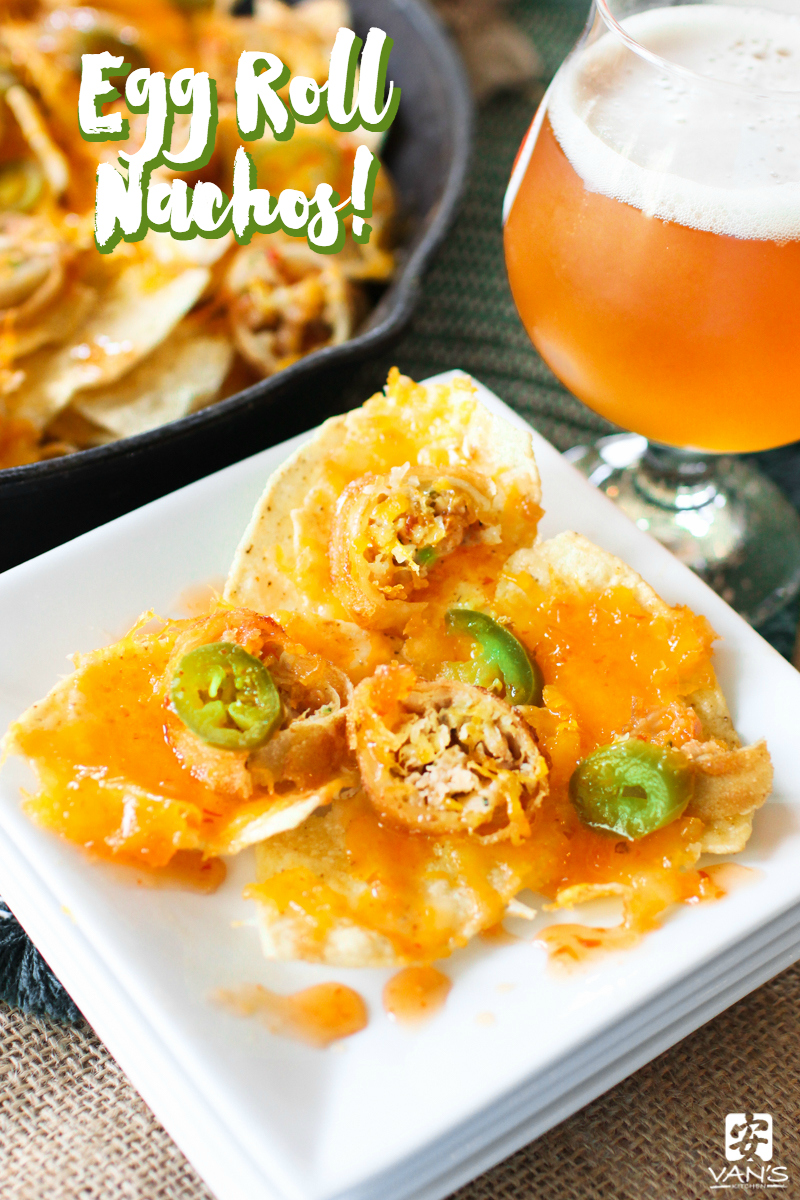 Everyone loves nachos. If you're reading this recipe, you probably share our love of warm, cheesy, crunchy nachos. The more cheese the better, right? Since we're all nacho enthusiasts around here, we thought it would be fitting (and delicious) to create an Asian-Mexican fusion nacho recipe using our egg rolls.
Egg Roll Nachos are a tantalizing twist for a weeknight meal or a festive fiesta!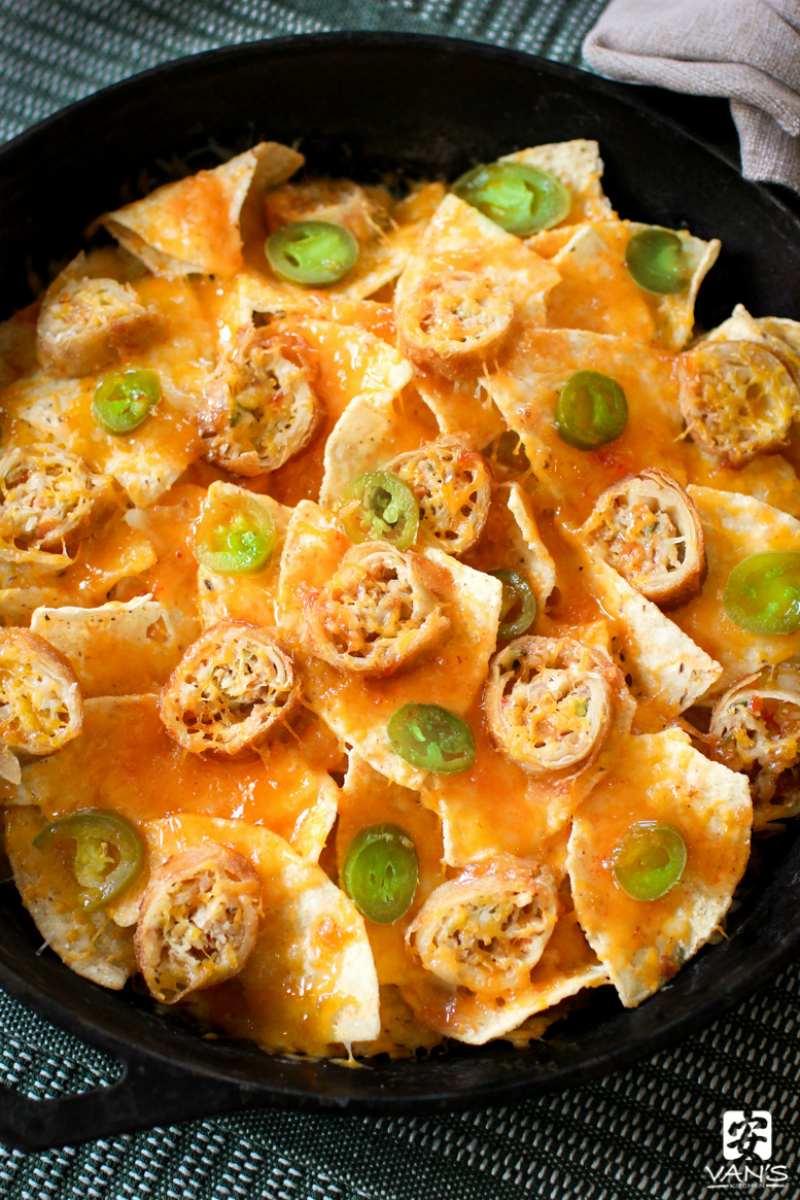 Our Asian-inspired egg roll nachos are bursting with your favorite flavors! China and Mexico may be worlds apart but their food blends amazingly well together, most likely because of the bold spices in each cuisine.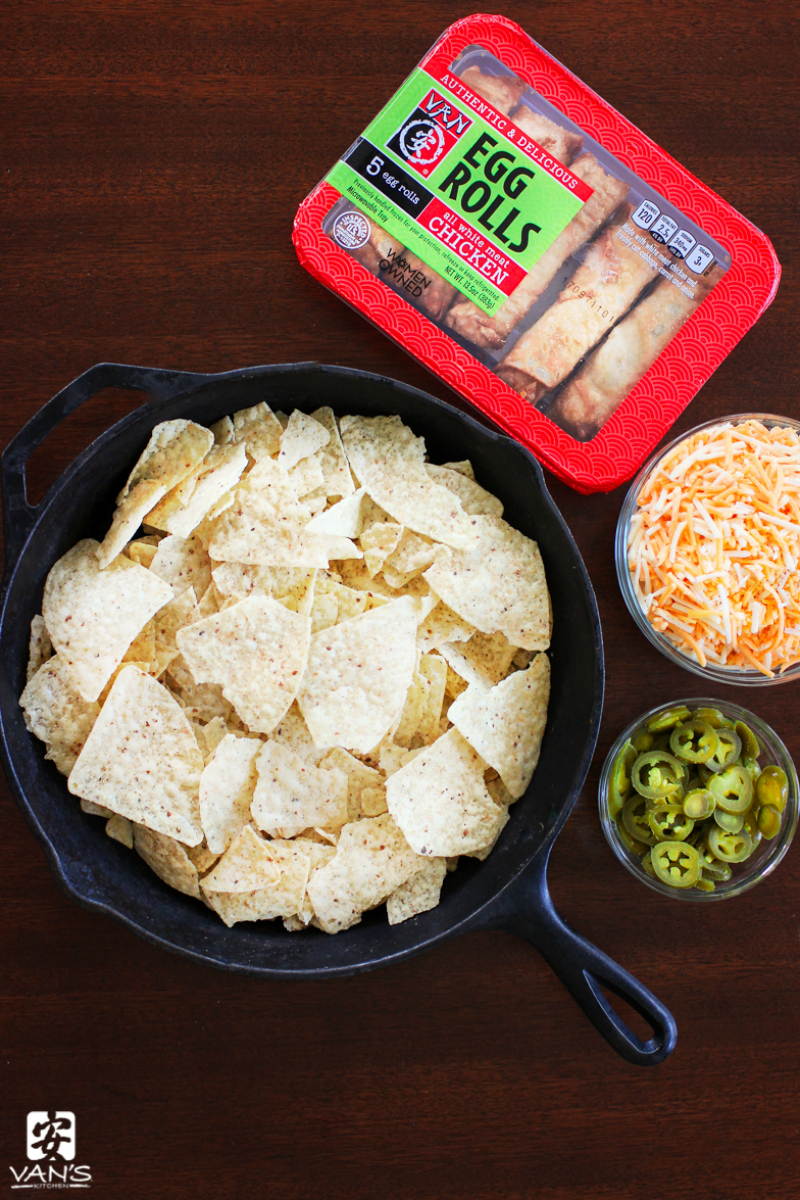 While flavor is important and our egg roll nachos definitely have it, you might be equally as concerned about serving your family a healthy meal. Healthy food is important to us so we fill our egg rolls with freshly chopped carrots, onions, celery, cabbage and a perfect blend of Asian spices.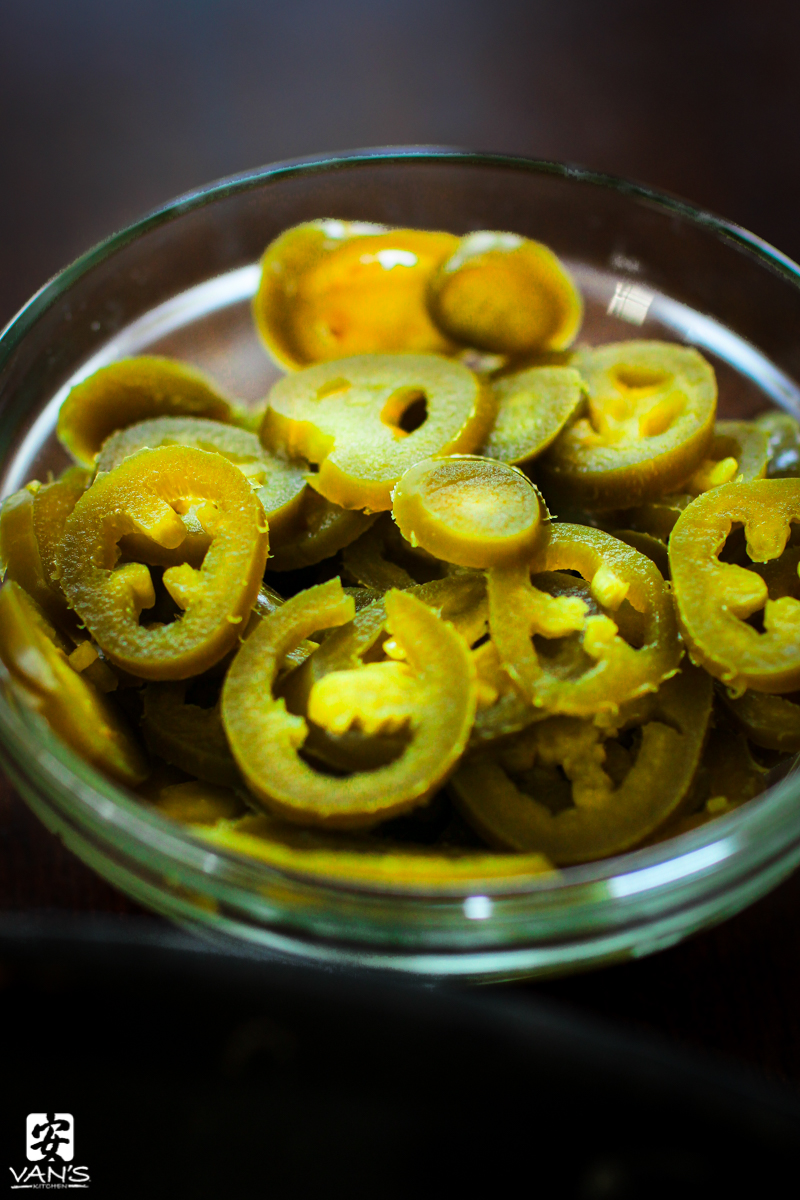 Egg roll nachos are made up of 4 basic ingredients: tortilla chips, sliced Van's Kitchen Egg Rolls, shredded cheese, and sliced jalapenos. Assemble in a baking dish and heat. No dishes or fuss required. It doesn't get much easier than that!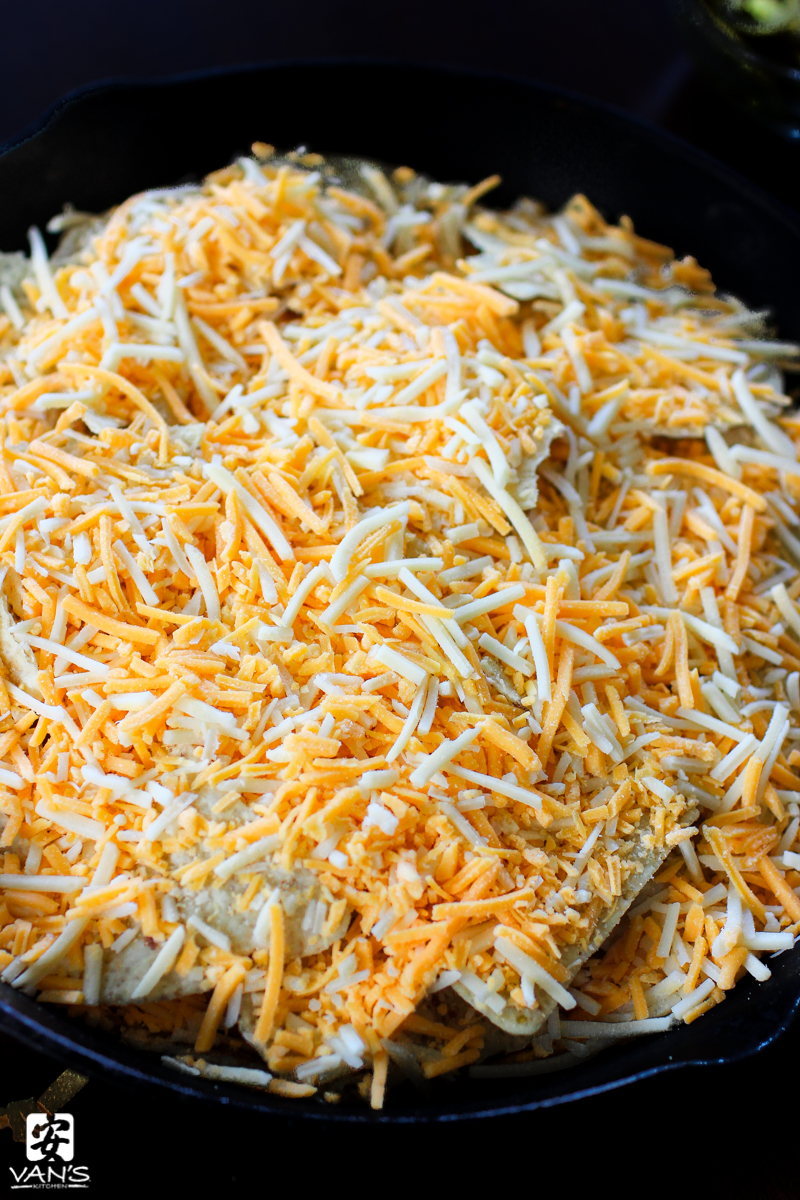 When the cheese has melted, we recommend topping egg roll nachos with sweet chili sauce or your favorite Asian sauce. To add extra veggies, consider topping with pico de gallo or guacamole.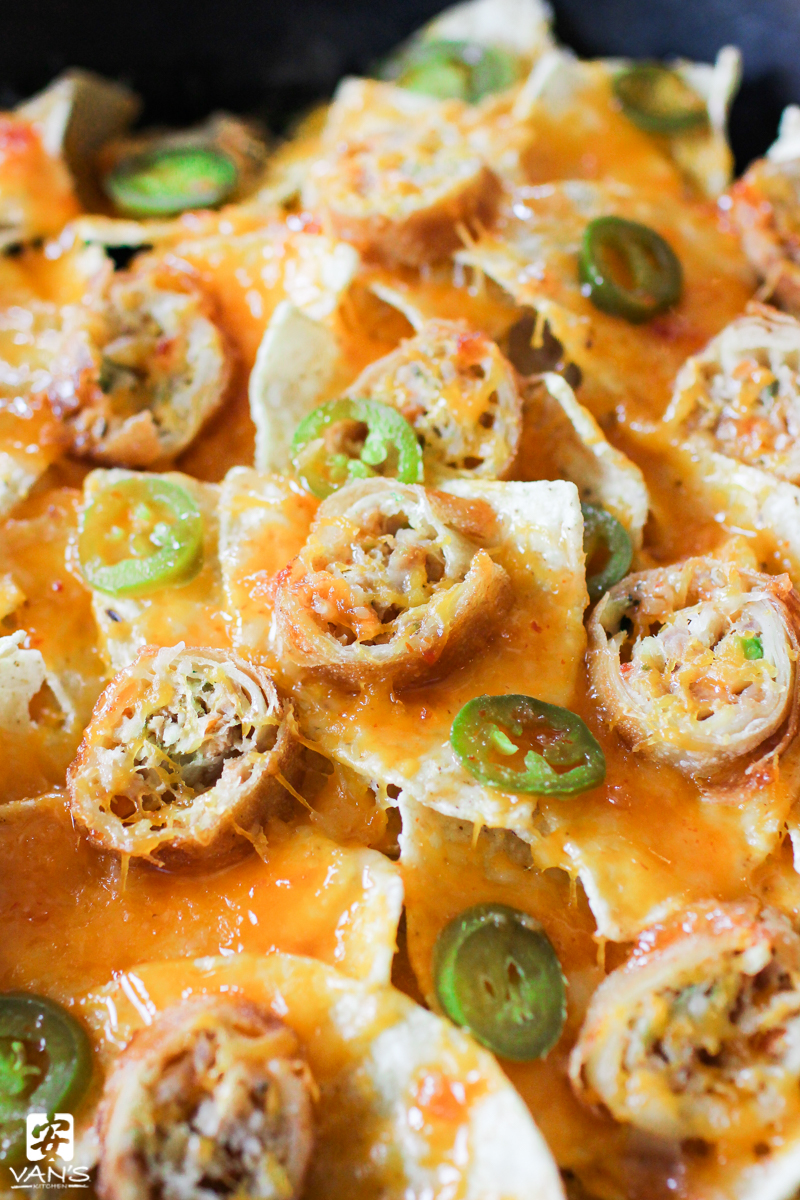 Our egg roll nachos are a fun fusion to serve as a family meal or as an appetizer when entertaining guests. Try our recipe and let us know how you liked it!
Egg Roll Nachos
Prep time:
Cook time:
Total time:
Egg Roll Nachos are a tantalizing twist for a weeknight meal or a festive fiesta. It's an Asian-Mexican fusion that's bursting with your favorite flavors!
Ingredients
Tortilla Chips
Van's Kitchen Egg Rolls
Mexican blend cheese, shredded
Jalapeno peppers
Instructions
Add tortilla chips to the bottom of a oven safe baking dish or cast iron skillet.
Cover the tortilla chips with shredded cheese.
Thinly slice egg rolls.
Place sliced egg rolls on cheese topped tortilla chips.
Top nacho dish with sliced jalapenos, to taste.
Bake in oven at 375 until cheese is melted and egg rolls are browned. Approximately, 5 - 10 minutes, your oven may vary.
Top with egg roll sauce.
For more recipes and ideas for easy Asian cuisine, follow Van's Kitchen on Facebook.