How Van's Kitchen CEO Promotes Hope through Perseverance
Each year Women's History Month takes place during March and provides a time for us to remember influential women throughout our history, celebrate women's right to vote and gender equality. This year's theme is "Women Providing Healing, Promoting Hope", a tribute to women of all cultures who have provided both healing and hope throughout our history as a nation.
As we celebrate this year, we are reminded of our CEO, Theresa Motter's, story and her perseverance as an immigrant and business leader.
Theresa was born in Vietnam and with the threat of war looming in their homeland, her parents had a choice to make: Stay and live in oppression or choose a life full of opportunity. In 1966, they chose to move to America with only $40 and a hope to find a new home.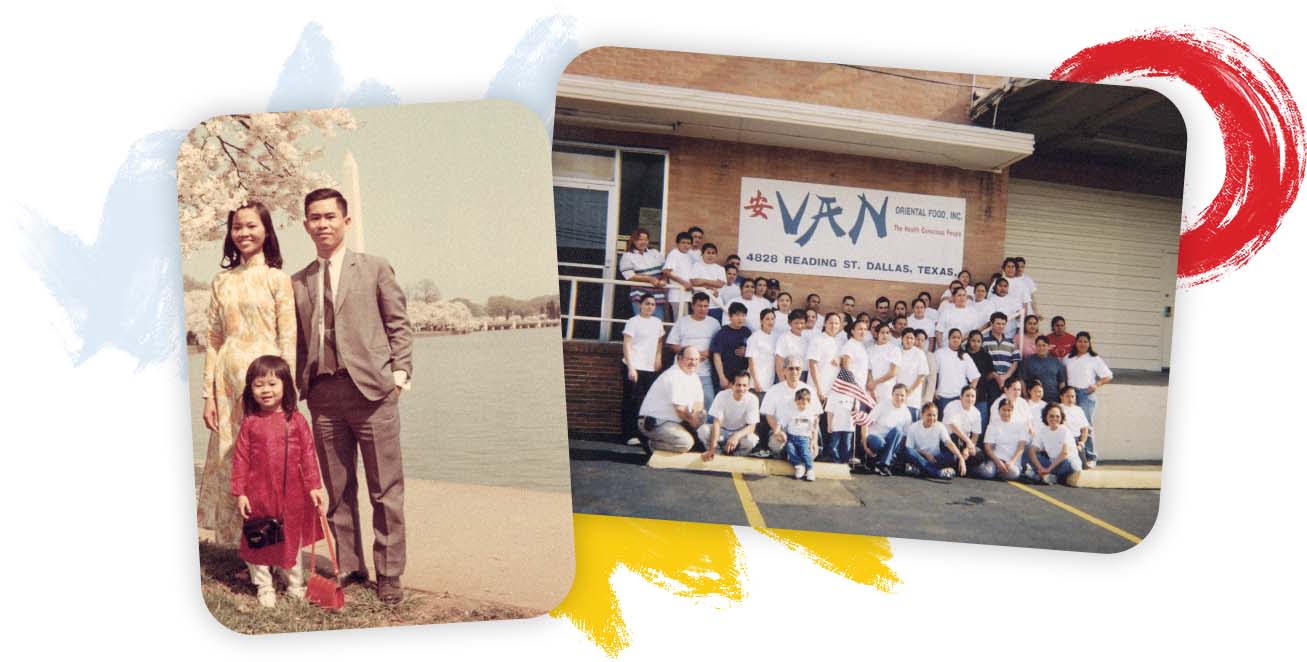 Theresa was given the opportunity to attend college and once she graduated she joined her family at Van's Kitchen in 1986 as they worked to build their dreams. When she received her BBA and MBA, she knew she would use these tools to create a successful business that would also benefit her diverse community.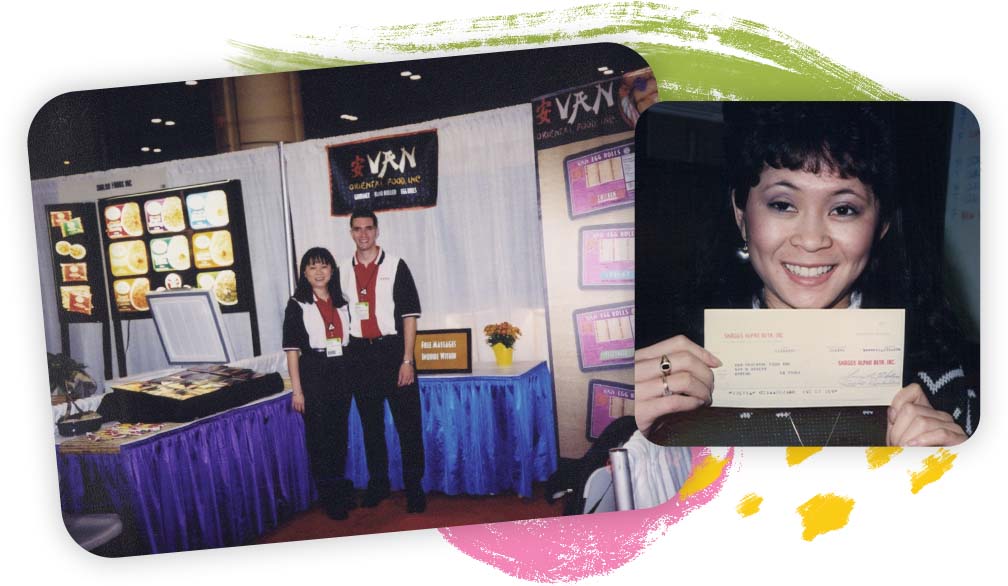 Throughout her time at Van's Kitchen, she assumed many different roles as she continued to learn from her parents. She was dedicated to learning the ins and outs of the organization and immersed herself in each department until she settled into the role of Chief Financial Officer.
In 2014, Theresa took over Van's Kitchen as CEO, alongside her husband Carl. In a time when the business world was hostile to both women and immigrants, Theresa overcame all obstacles to ensure Van's Kitchen's egg rolls were on grocery aisles across America. 
Armed with an amazing product, unrelenting faith, and a 'never-quit' spirit, Theresa and the Van's Kitchen family broke through barriers to reach their goals and now work to empower others to do the same. Theresa, never forgetting where she came from, is dedicated to helping the other minorities in her community, and ensures that Van's Kitchen is a place that provides opportunities for all people to fulfill their dreams. No matter your gender, nationality, age, or class, everyone deserves an equal opportunity at success. That is why everything we do at Van's Kitchen supports our community and feeding our neighbors with egg rolls and with love. 

Theresa is a great example of a "Women Providing Healing, Promoting Hope" this Women's History Month, because she shows up everyday with the purpose of empowering underdogs, outsiders and the 'least of these' to rise up, conquer challenges and fulfill their dreams. We are thankful to have such an inspiring leader at Van's Kitchen to celebrate this month.