By Christine Coe | Writer, Mother & Reporter
Well it's that time again to highlight another Van's Kitchen employee. But this isn't just any employee…it's Carl Motter – the husband of CEO Theresa Motter. You might recall learning a little about Theresa in our Mother's Day post when she paid tribute to her mom. Her parents Van and Kim started Van's Kitchen 30 years ago with founding shareholder Canh Nguyen.
So as a refresher, this post will be set up as a traditional Q&A and is our third installment of Inside The Egg Roll. We hope you enjoy learning a little something about Carl. The funny thing is, he actually had no intention of originally joining the company. It wasn't until one night at dinner with Theresa's parents soon after they got married he made a joke that he would be a better salesman than someone else they were talking about… Next thing you know a couple weeks later, Mr. Van called him up to see if he was serious about working for the company and he said no. But he asked Carl to think about it and he said he would. But I'll let him tell the story – happy reading!
How long have you been working for Van's Kitchen?
I have been there since 1992. After that dinner, I kind of decided if they kept growing and built the new facility, I'd come on board because they would need me. Otherwise at their current size I didn't think they did. I was originally going to start in the sales department but ended up in construction because we were renovating and creating the USDA facility Van's Kitchen now occupies today.
It took us a year to get the new building up to speed and move everything over so I worked almost like a general contractor. I did sourcing for buying different material and kind of learned purchasing as well. We were still running the other plant….so over time Mr. Van kept throwing more sourcing and purchasing jobs on my plate. I got the bug for purchasing when I was finishing my degree at North Texas. I started with Logistics in Marketing and the Professor's background was in purchasing. He taught me cutting edge techniques while I was trying to figure it out at Van's Kitchen. I took all the classes I could, soaking it up and found that I understood it on an inherent level. So once the plant came online, that became my niche.
What is your roll with the company and how has it evolved through the years?
We are not the normal company – up until five years ago, we didn't even really use titles. My official title now is CSO – Chief Sales Officer. As my role has shifted through the years my title has changed, but what I do really hasn't. With purchasing and sourcing playing a key role in making the best egg rolls, when we began to attain higher and higher levels of food safety certification, the need to have and manage great suppliers was more important. Developing relationships and understanding how businesses work together help create greater partnerships. Asking the questions – am I bringing value to them? Is it beneficial for both of us? If not, it's not worth us doing business together. It's finding the balance and that's the approach we've always taken.
What's a typical day like for you?
My days are spent more with our brokers and customers than with vendors. Travel has become a bigger part of my weekly schedule. Managing meetings, calls, paperwork and growth is exciting to me and it makes every day new, different and challenging.
What do you like most about being part of Van's Kitchen?
My wife works with me and we get to spend much of our time together. Working in our family business has allowed us to raise our family in and around the business. Even though keeping a work – life balance is important; it helps when your family is part of both.
What's one of your favorite memories since you've been here?
I remember when I first met Jose Mejia (our first employee). He was frying the egg rolls in two giant fry baskets, one in each hand. When we moved to our current facility and added more equipment, Jose says "that is good – we can make egg rolls better and faster." I am very proud of him and enjoy seeing how he always embraces change for the good where others would be afraid of it.
What is your proudest moment?
There are so many! Recently I think what I am proudest of is the rebranding and launching our social media presence. Our employees and ownership are so passionate about what we do it is hard to know whom you shared this with. Now we have a way to share this with our customers.
What's your favorite egg roll recipe and/or what's your favorite way to eat Van's Kitchen egg rolls?
My favorite egg roll is our chicken and I like to bake them in a toaster oven. It's the closest to fried as I can get.
Do you have a favorite dipping sauce then?
Yes it's one that my mother-in-law Kim makes. It is a mixture of soy sauce, lime juice and Sirracha. To me it's the best flavors combined – savory, tart and spicy.
I also like our Sweet & Sour sauce – it's one of the best ones I've ever tasted. It's a little thicker so when you dip in it, it sticks to the egg roll better without soaking it through.
Before working at Van's Kitchen, what did you do?
I had a background and love of technology so I worked for a couple companies when Macs where finding their way into art and publishing, showing people what to do with them. I was kind of an enigma – I was approachable and relatable in terms of talking about technology.
If you could do another job for just one day, what would it be?
Being an Astronaut is a dream I had as a child and pilot was my second. My father was a pilot and of course I wanted to be like him. Having him tell stories about flight would always inspire me as I could see and hear the passion in him for it. Sadly I was not gifted with perfect sight so at the time I entered college you couldn't have glasses and be either. I picked the next best thing – I thought at the time – computer science. If I could work on space and flight simulators, it would be the next best thing to being there.
What is your favorite thing to do outside of work?
I'm really a family guy so I spend a majority of time with them. And I don't do it as much as I like, but I like being in Boy Scouts. I'm an assistant Scout Master and work with the new scouts that come in from cub scouts or as new scouts. It helps me mentor other boys and guide them into being good men. No matter where boys come from, they could all benefit from having good role models. The Boy Scouts are built on great principles that can be utilized in all walks of life. It challenges me to think about how are we relevant in today's society – leaving the world in a better place than when we found it. I also like teaching boys how to live without modern technology…something these days it's getting harder and harder to do.
Tell us something about yourself that might surprise your coworkers.
I used to climb trees and would sometimes do my homework (reading) in one all the way up at the top.
If you could travel anywhere, where would you go?
Saturn was something I always wanted to see with my own eyes.
If you were stuck on a deserted island and you could have three things with you, what would they be?
My backpacking water purifier, my survival knife (with fire starter) and a shelter of some sort.
What's your favorite food, besides egg rolls of course!?
Wow…asking that one is hard for someone who loves food.   Seafood is on the top of my list and with that category alone it is hard to pick just one. I guess that shrimp would be the most practical (love fresh gulf shrimp) and that Alaskan King Crab Legs and Lobster Tails would be my favorite indulgence.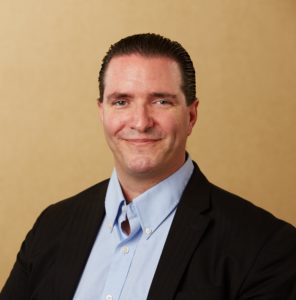 Well we hope you enjoyed getting to know a little bit about Carl and his background. And I know Theresa's glad he decided to go against his originally inclination and join the Van's Kitchen Family! If you have a question you'd like us to feature in the next Inside The Egg Roll, please let us know on our Facebook page and we'll be sure to include it.