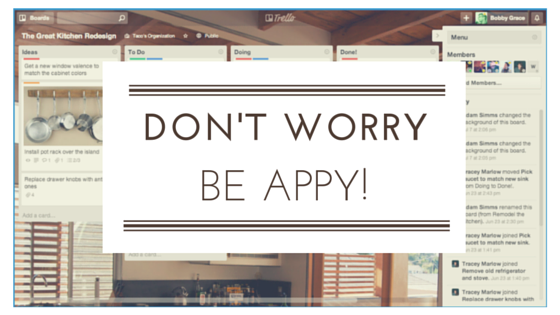 By Christine Coe | Writer, Mother & Chaos Magnet
Not to copy Adele but, "Hello, it's me." Again. So I'm back to talk about another common theme among us busy mothers, single or not. It's called time management. Some of us are good at it, others, not so much. I unfortunately fall into the latter category. There's really just not enough minutes in the day to get everything I need to get done, done. And if it happens to be grocery-shopping day, oh my, then I'm really going to be in trouble. It's such a time sucker if you're not prepared mentally…which I'm usually not. Then there's those days when you look in the fridge – or a family member does – and says, "There's nothing to eat!" It's like the food just disappeared one night when no one was looking. Kind of like socks have a habit of doing. But don't fear, there is an app for all of that. Well, not for the missing socks – sorry. I'm sure you could find these on your own but really, who has time for that? And that's why I'm here anyway. J I did a little research and came up with my three favorite apps for helping make your life (and mine) a little easier. Check them out…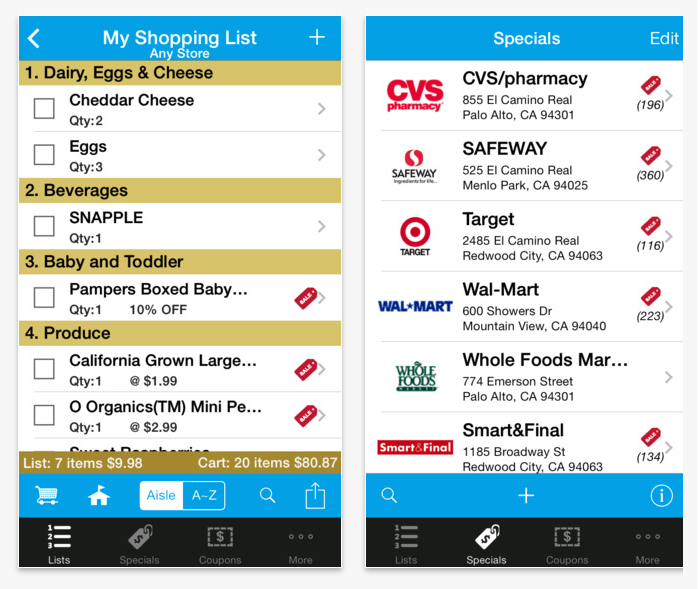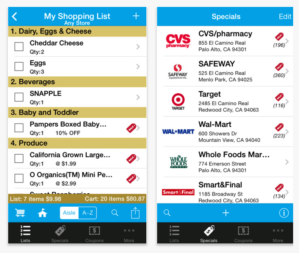 This app is free and it's like having your grocery list and coupons with you all in one. So you can create your list and then the app helps you find weekly sales at your local supermarkets and discount stores (including Wal-Mart, where you can find Van's Kitchen egg rolls). One user reviewed the app saying it was easy to add grocery items, check off your list and great to sort by store. You can even buy items online directly form the app with the "Buy Now" feature.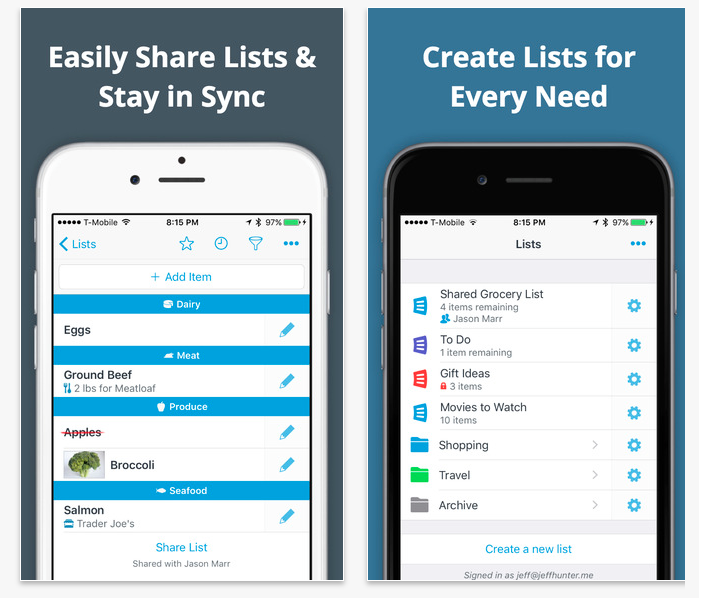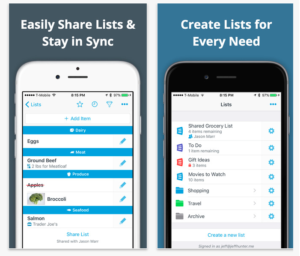 Okay, if you want one app that keeps track of ALL your lists, then this is the winning ticket. AnyList allows you to create grocery-shopping lists, to-do lists, organize your recipes (it even has a recipe web import option so you can save recipes from popular websites and blogs directly onto the app), or anything really that you can think of. It also has a sharing feature, allowing one person to add or delete an item on the list on his or her device and then it will automatically update everyone who is on the shared list. One user on iTunes gave an awesome example of why the latter feature is so awesome – "My wife and I would share a grocery list and then split up in the store and we would be able to avoid double buying groceries…" The current version of the app has 5 out of 5 stars by 71 ratings. All versions of the app have 4.5 out of 5 stars by 3,131 ratings! That's a good sign that this app is pretty darn useful. This app is also free but there is also an upgrade feature to "unlock the full power of AnyList" for $7.99/year for an individual or $11.99/year for a family. That's a whole year, so not a bad price if you calculate how much time it could potentially save you…and headaches!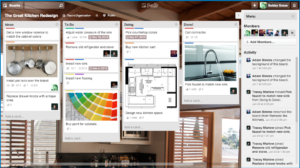 This last app on the list is less about grocery shopping and more about projects in general. It's seriously on steroids and best suited for Type A personalities that like to keep up with multiple projects. You can add people, post comments for instant feedback, and upload files from your computer, Google Drive, Dropbox, Box and OneDrive. You can even add checklist, labels, due dates and more. According to Trello, it "is the free, flexible, and visual way to organize anything with anyone." From home projects to parties or if you own your own business, this is great too. It's a dream for people who like to manage stuff.
So there you have it. Check these apps out and let me know what you think. Or, if you have some apps that you really like that have made your life a little easier, please share them on our Facebook page. Even if your recommendations have nothing to do with shopping or project managing, we'd love to hear about them.