Authentic Egg Rolls and Asian Appetizers That Deliver on Quality, Value and Profit
Van's Kitchen has been in business for over 30 years – we're proud of that and of the long-term relationships we've had with grocery retailers, convenience store chains and foodservice outlets.
We believe in bringing exceptional products to market – products that provide value for consumers and profit for our partners.  We are an Asian owned and operated business – we know Asian flavors and profiles and focus all our energy on making our egg rolls and Asian appetizers the best on the market and exceeding expectations with every bite.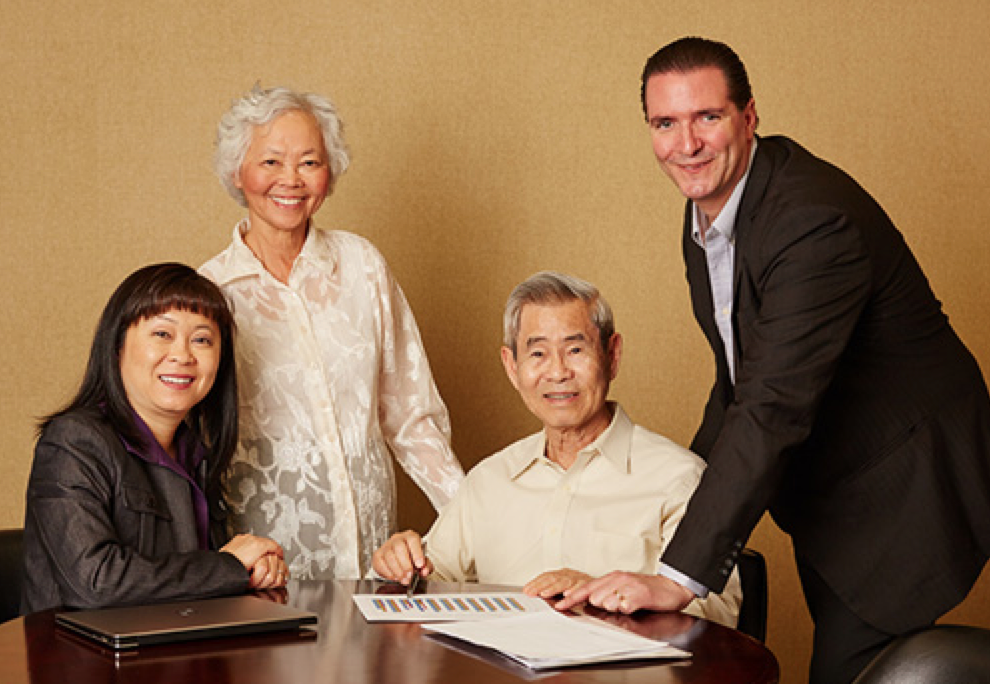 Rooted in Passion and Purpose
Van's Kitchen was established in 1986 by Van and Kim Nguyen. The company was built upon the same core principles they lived their life by – faith, family and friendship.
Today from a 55,000 square foot manufacturing facility in Dallas Texas, Van and Kim's daughter, Theresa, carries on her parents' vision as the second-generation CEO of Van's Kitchen.
As a leadership team, Theresa and Carl Motter, infuse every interaction, choice and decision and every egg roll with their parents' philosophy of
"Make Every Bite The Best One."
Our Committment to Excellence
Delicious – Authentic products with proven nationwide appeal.

Quality Driven – Lean meats & fresh ingredients are the hallmark of our egg rolls.

Focused on Healthy Products – Made without compromising taste, Van's Kitchen products have No Trans Fats & No MSG Added

Service Oriented – Listening to our customers is our key to exceeding expectations and creating long term relationships.
Family owned and operated

Certified Woman & Minority owned business

SQF/GFSI Certified since 2008